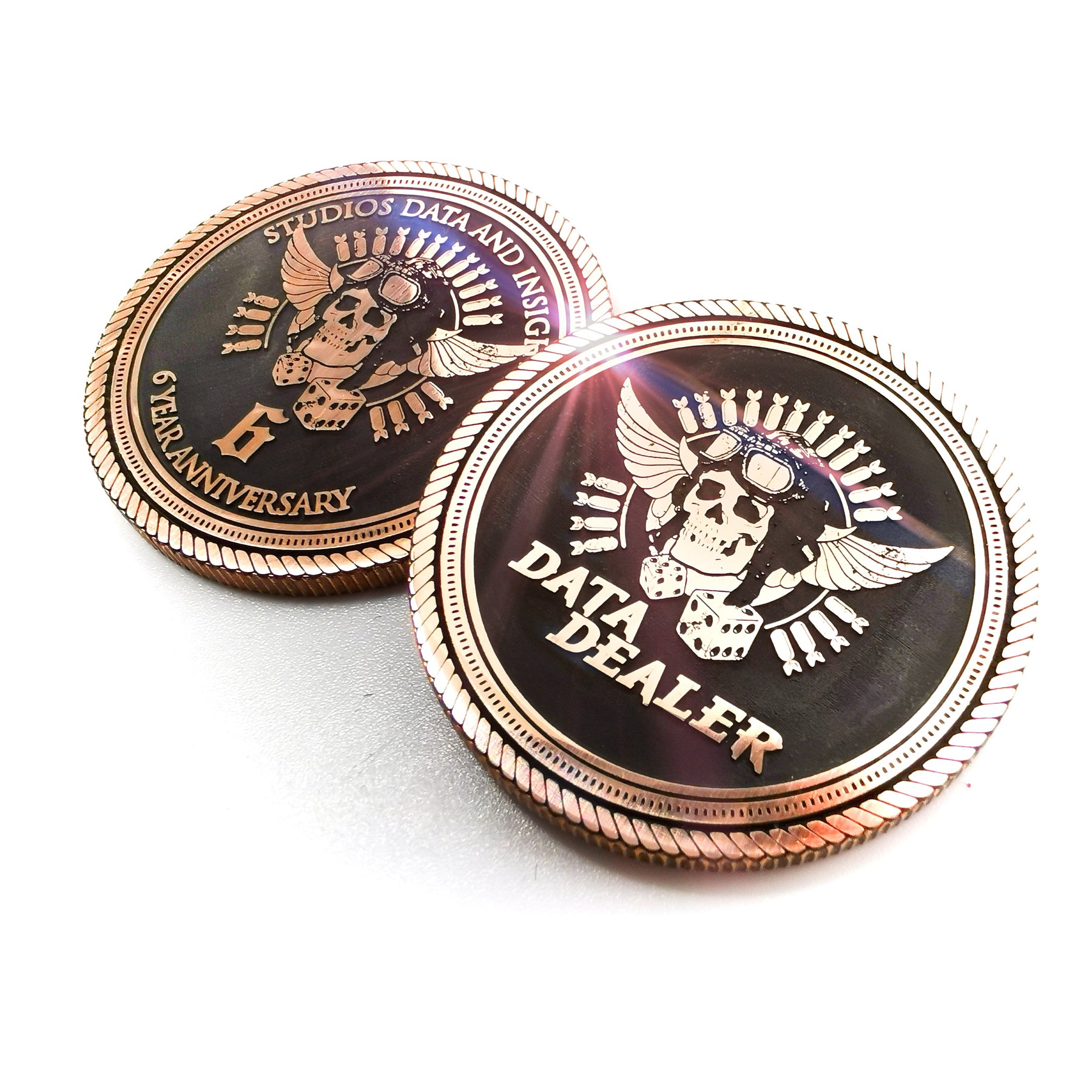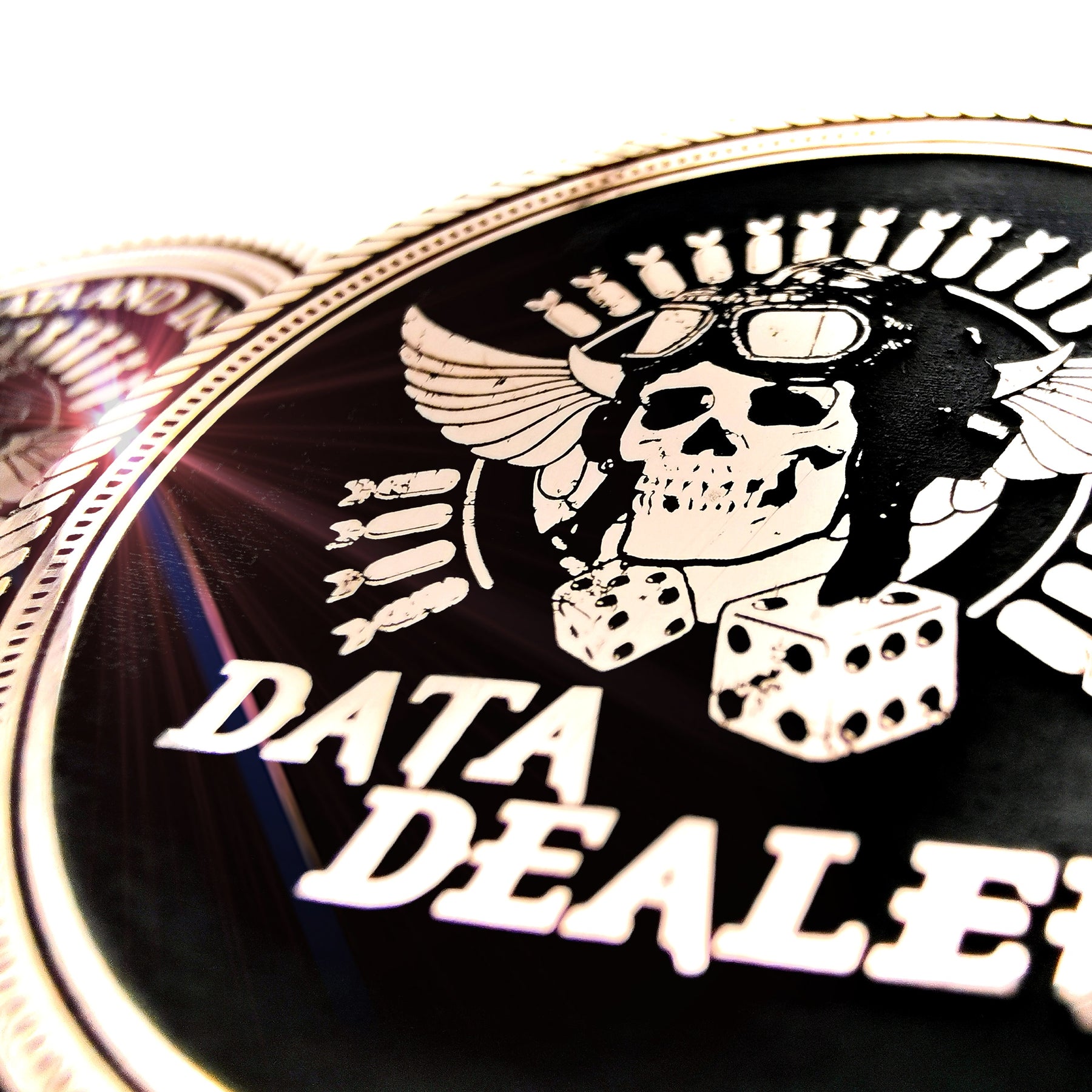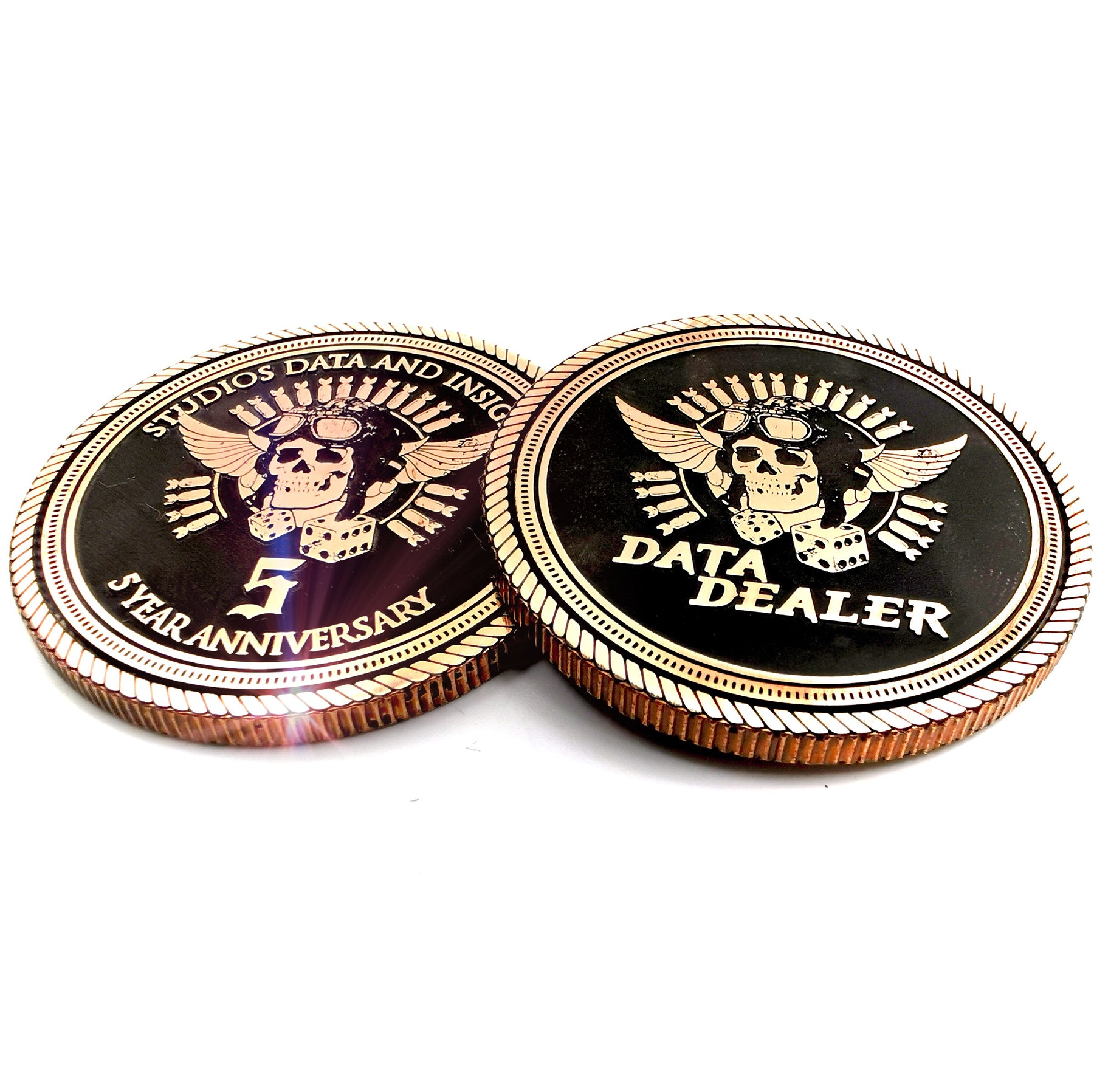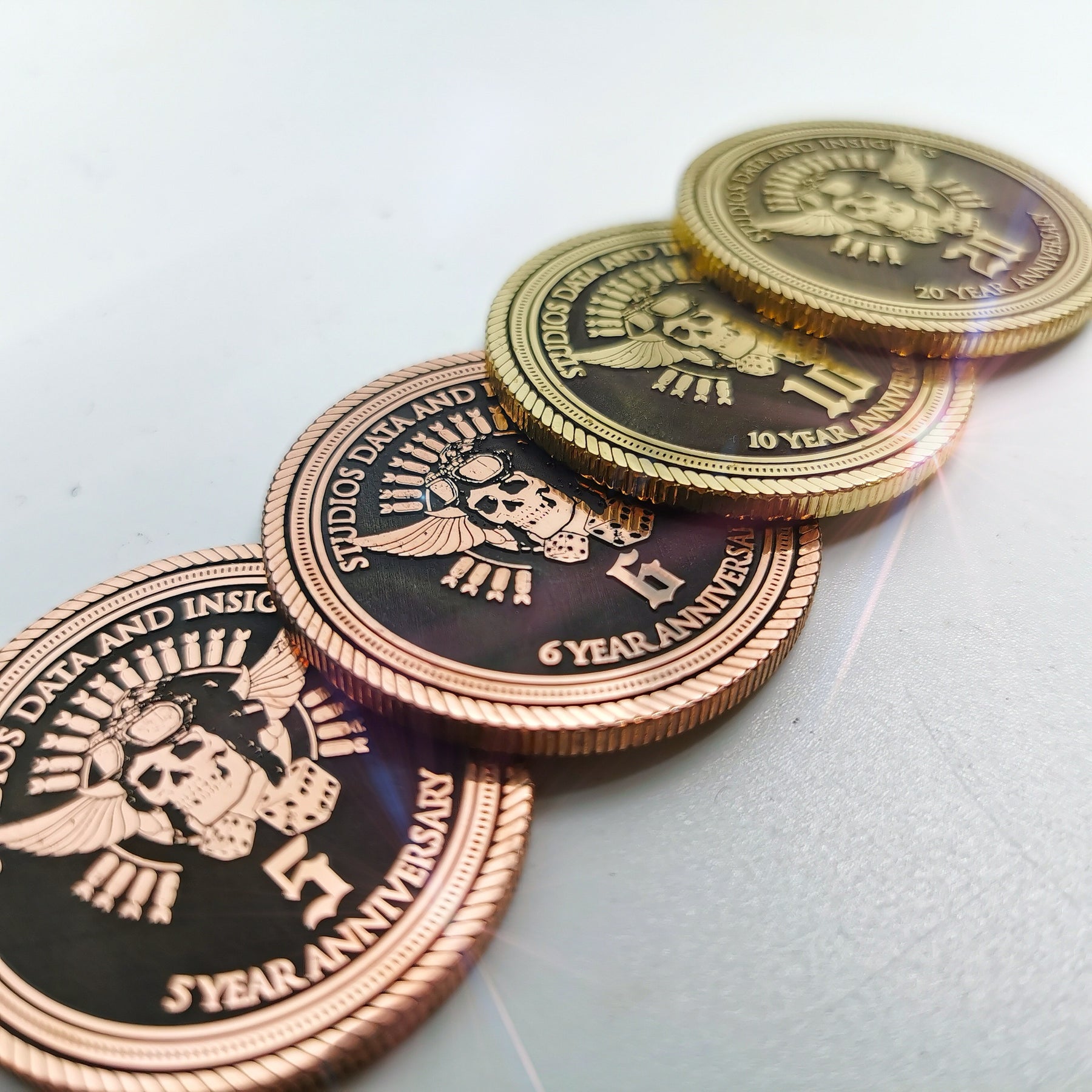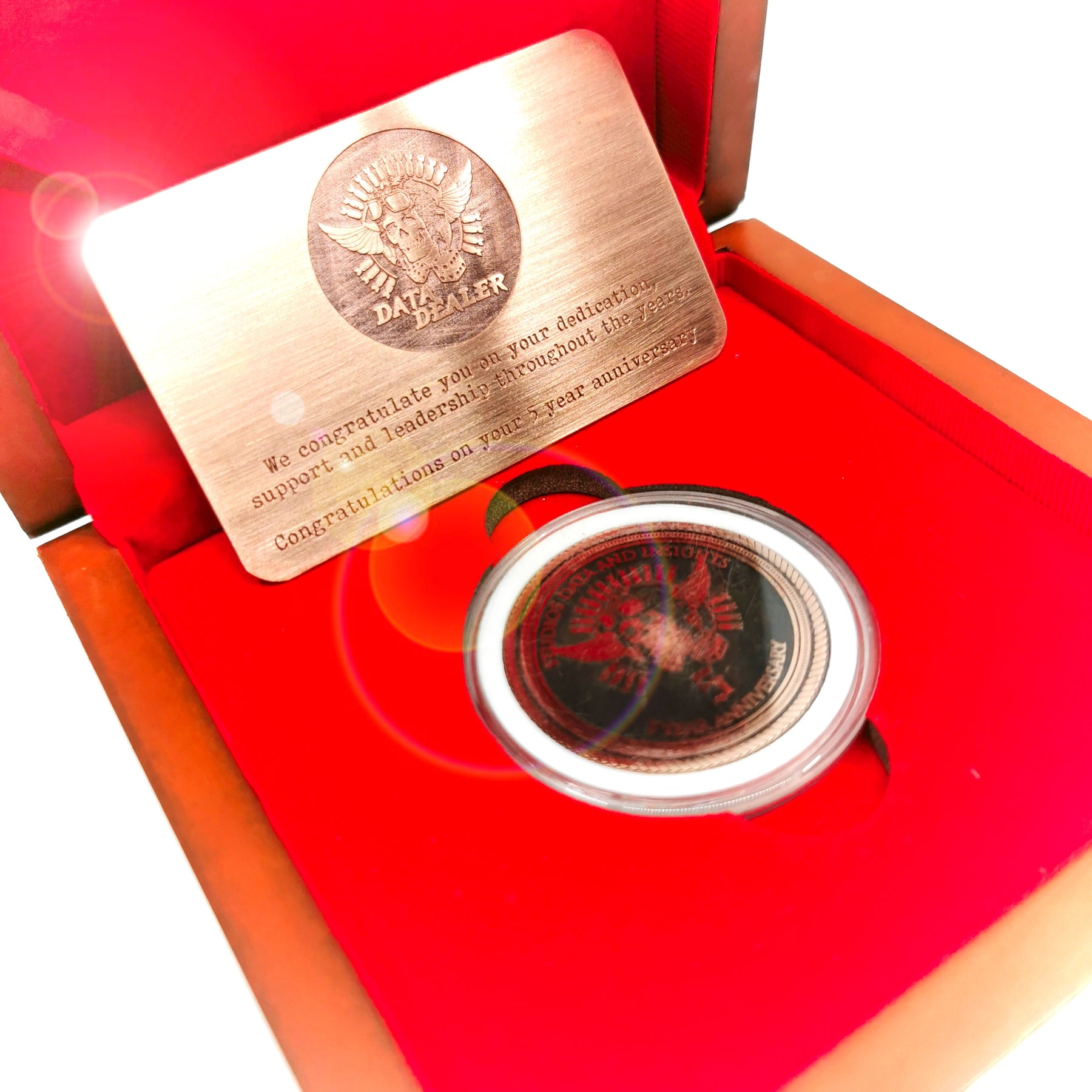 Custom Engraved Solid Copper Challenge Coin
The production and personalisation for this product can take up to: 7-10 BUSINESS DAYS PROCESSING,
BUSINESS DAYS DO NOT INCLUDE WEEKENDS, PUBLIC HOLIDAYS, OR BANK HOLIDAYS. 
These processing times are a guideline only and may take longer during busy seasons such as Christmas.
Projected shipping times for your region only commence once your order has been dispatched from our workshop.
Processing time + Shipping time = the total time to wait for your order.
These solid copper challenge coins are laser engraved in our workshop with a deep-etched design on both sides.
Once engraved we treat the metal with a patina solution to darken the recess of the freshly etched design then hand polish the exterior to a high quality shine finish.

These coins are designed for everyday use. Whether you carry it in your pocket, have it permanently next to you on your desk, or keep it by your bed, the coin is designed to be noticed as much as possible.
A challenge coin is a specially designed coin. It's given to someone to confirm membership in an organisation or group. A challenge coin can also honour a person for a special achievement.
Each coin can be used as a traditional challenge coin to present upon being challenged by your friend and colleague. You can also use it as an EDC pocket coin or as your portable mental reset for whenever life's circumstances aren't ideal. It is a reminder that it is within your power to turn the seemingly negative into something positive - even if that positive is just a subtle shift in mindset.

COIN SPECIFICATIONS:
Coin Size:40mm*3mm(1.57in*0.12in)
Coin Weight: About 28g/1oz
Packing: Clear protective hard coin capsule comes included.
  
RULES OF THE CHALLENGE COIN:
You can only take four steps in order to reach your coin when challenged. The challenger must clearly state whether the challenge is for one drink or a round of drinks. If the person challenged fails to produce the coin, the challenge must be honoured and drinks must be purchased. Each person can only be challenged once.
Premium high quality pure copper coins
Can be completely customised with permanent deep etched engravings on both sides.
Comes with a clear protective coin capsule as standard.
Perfect EDC gift idea!