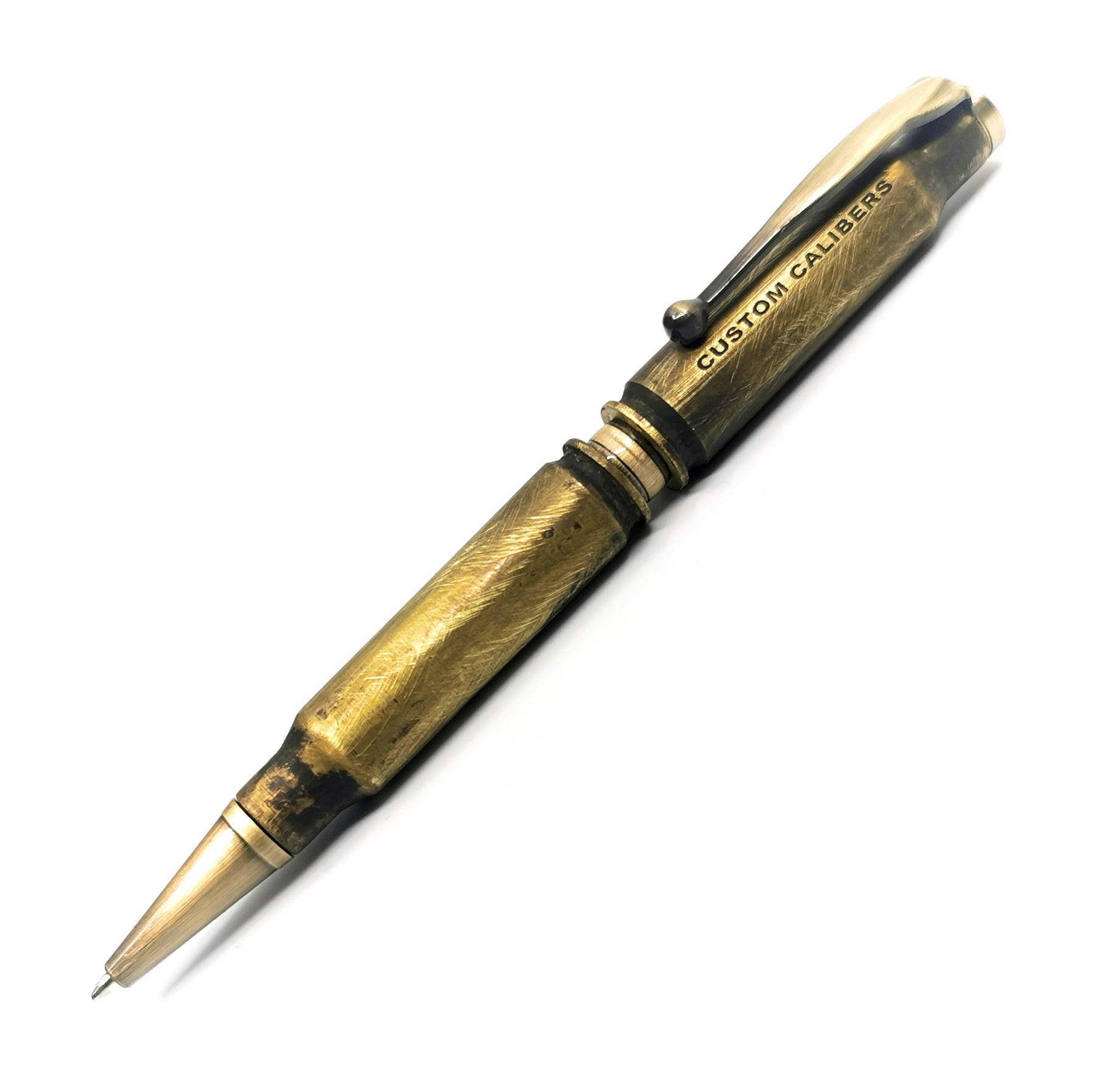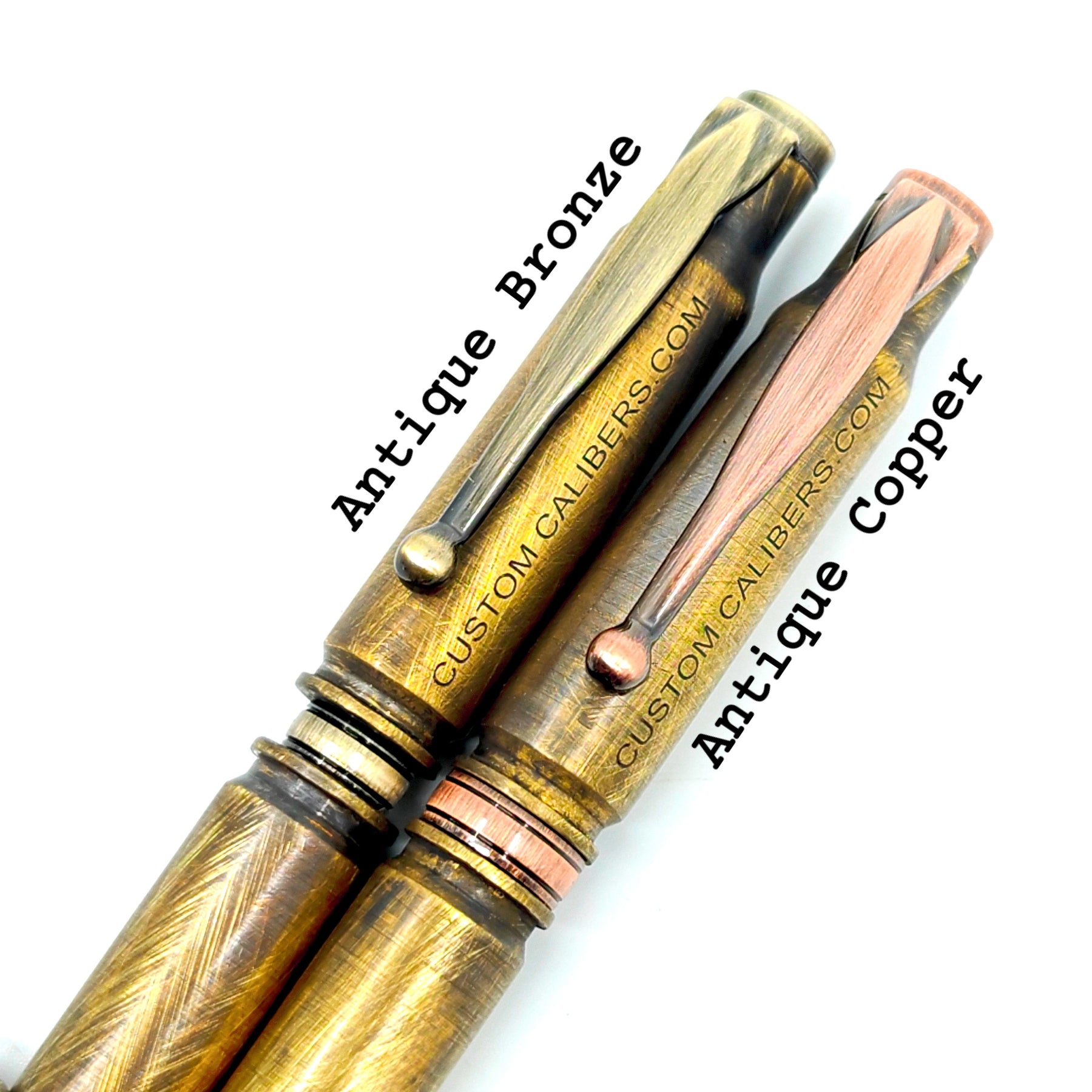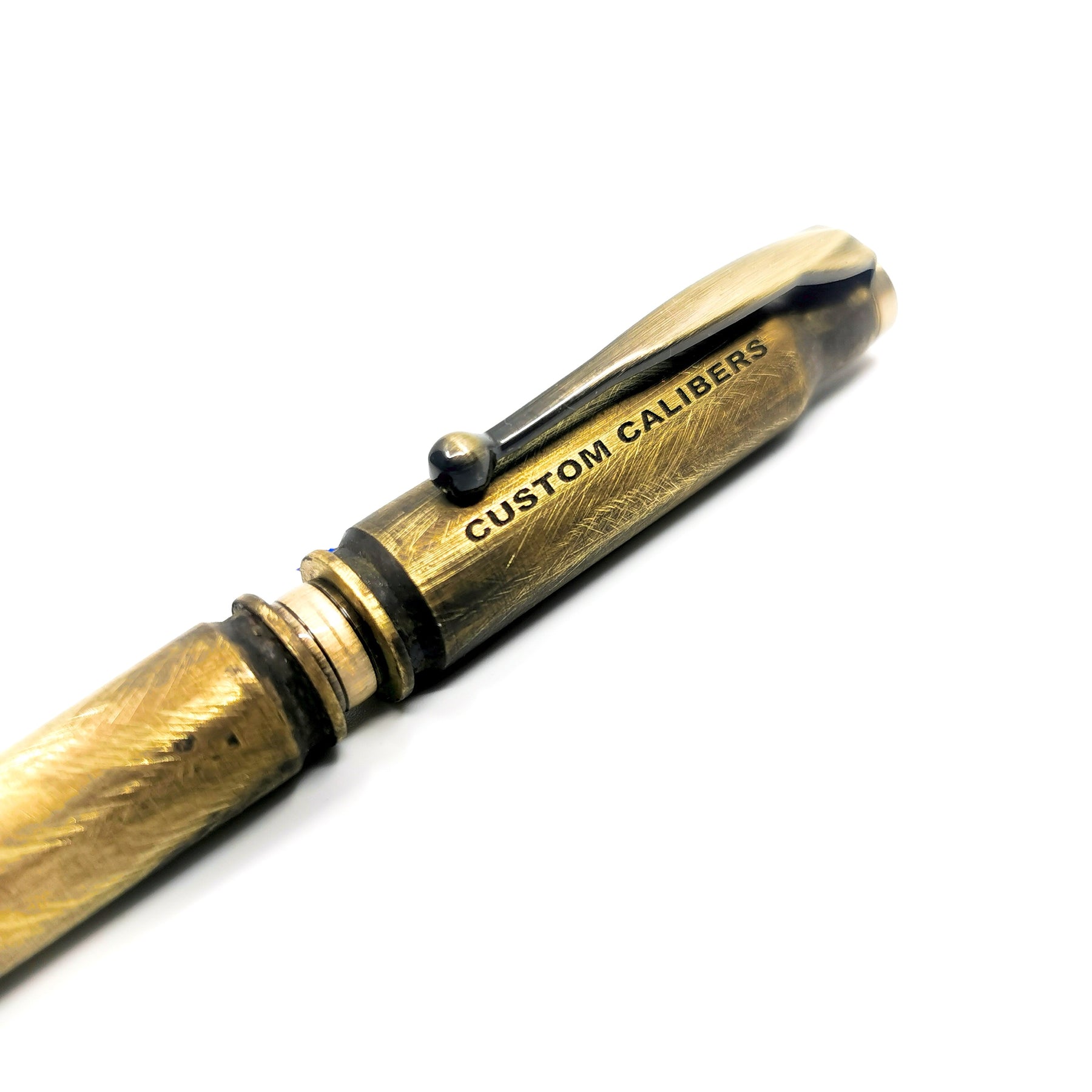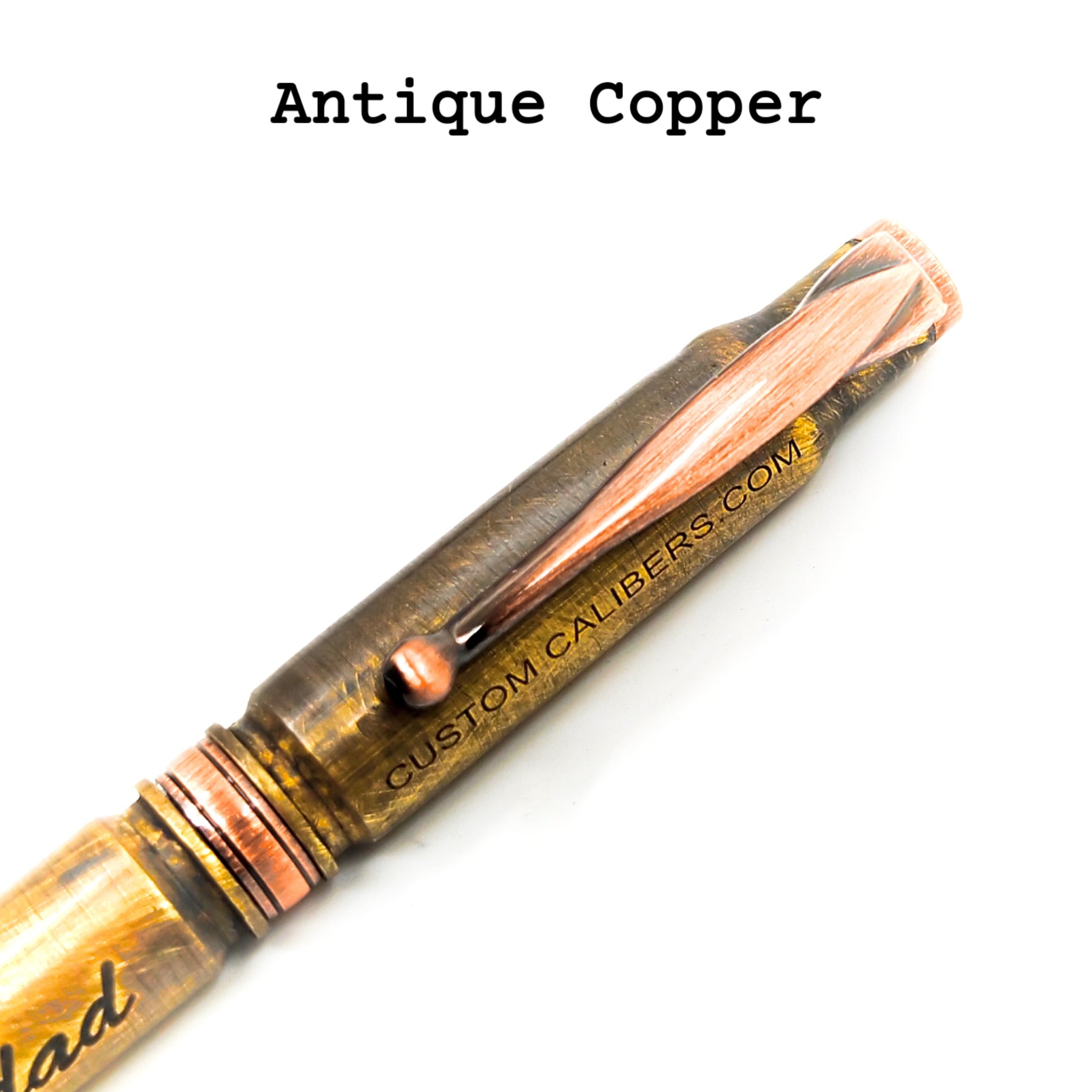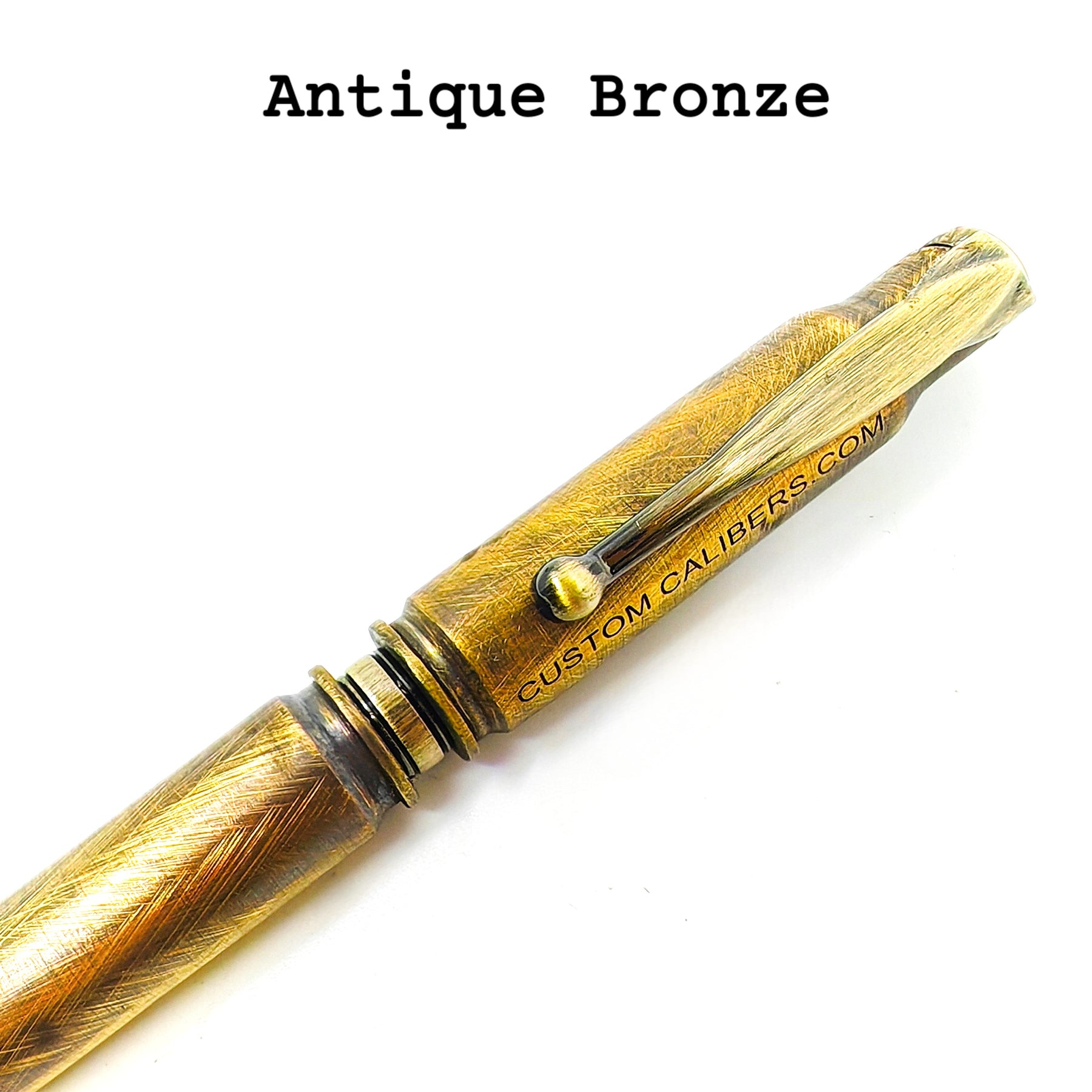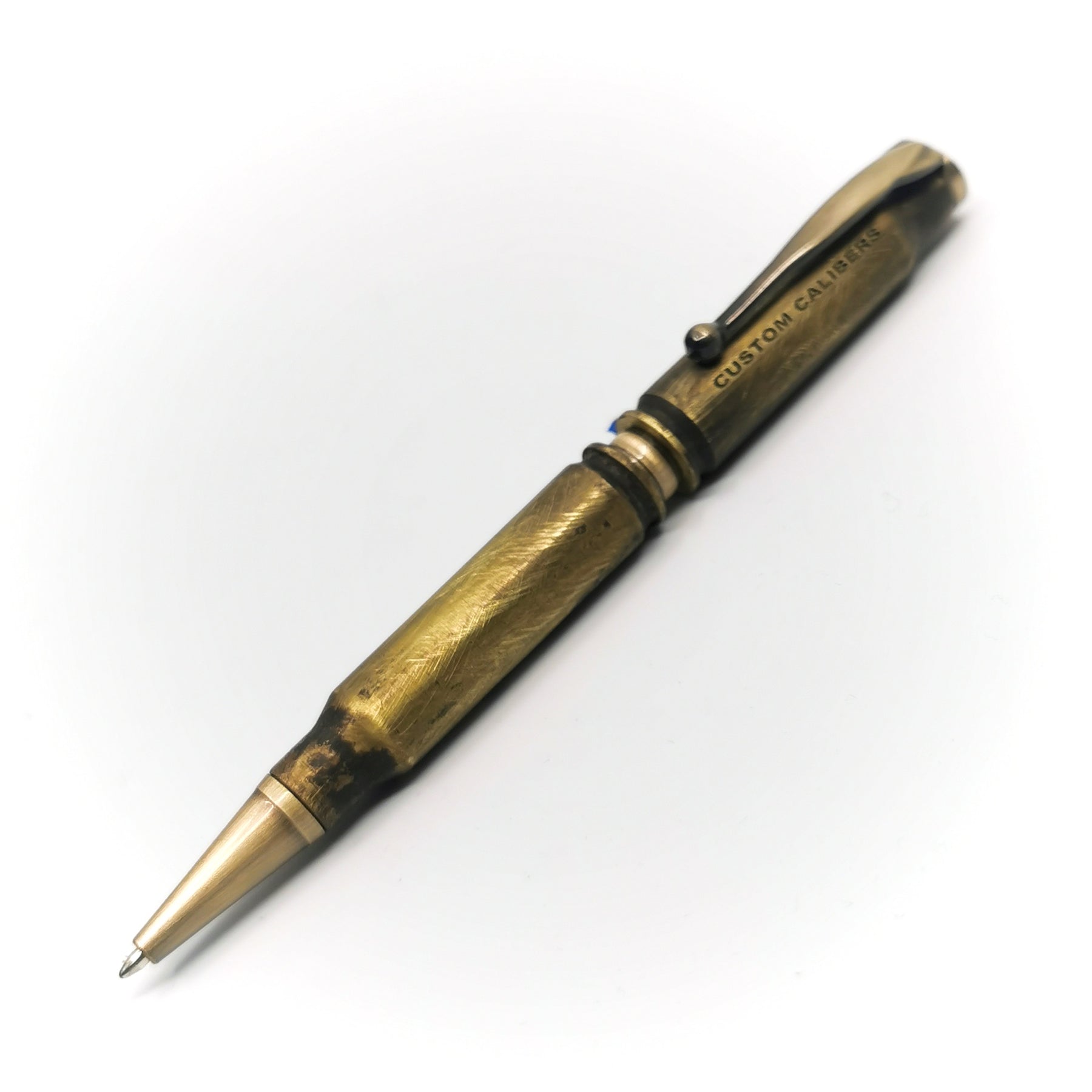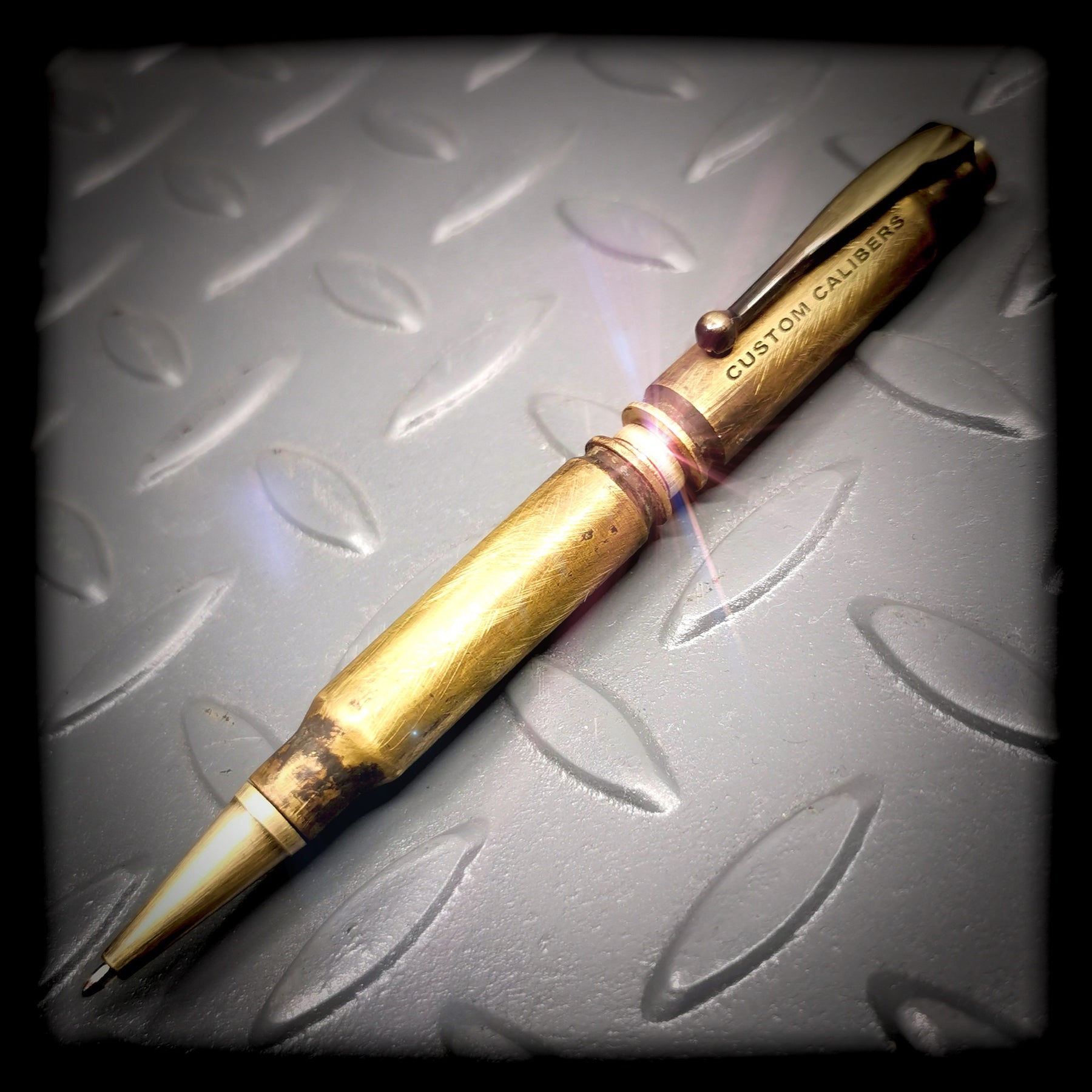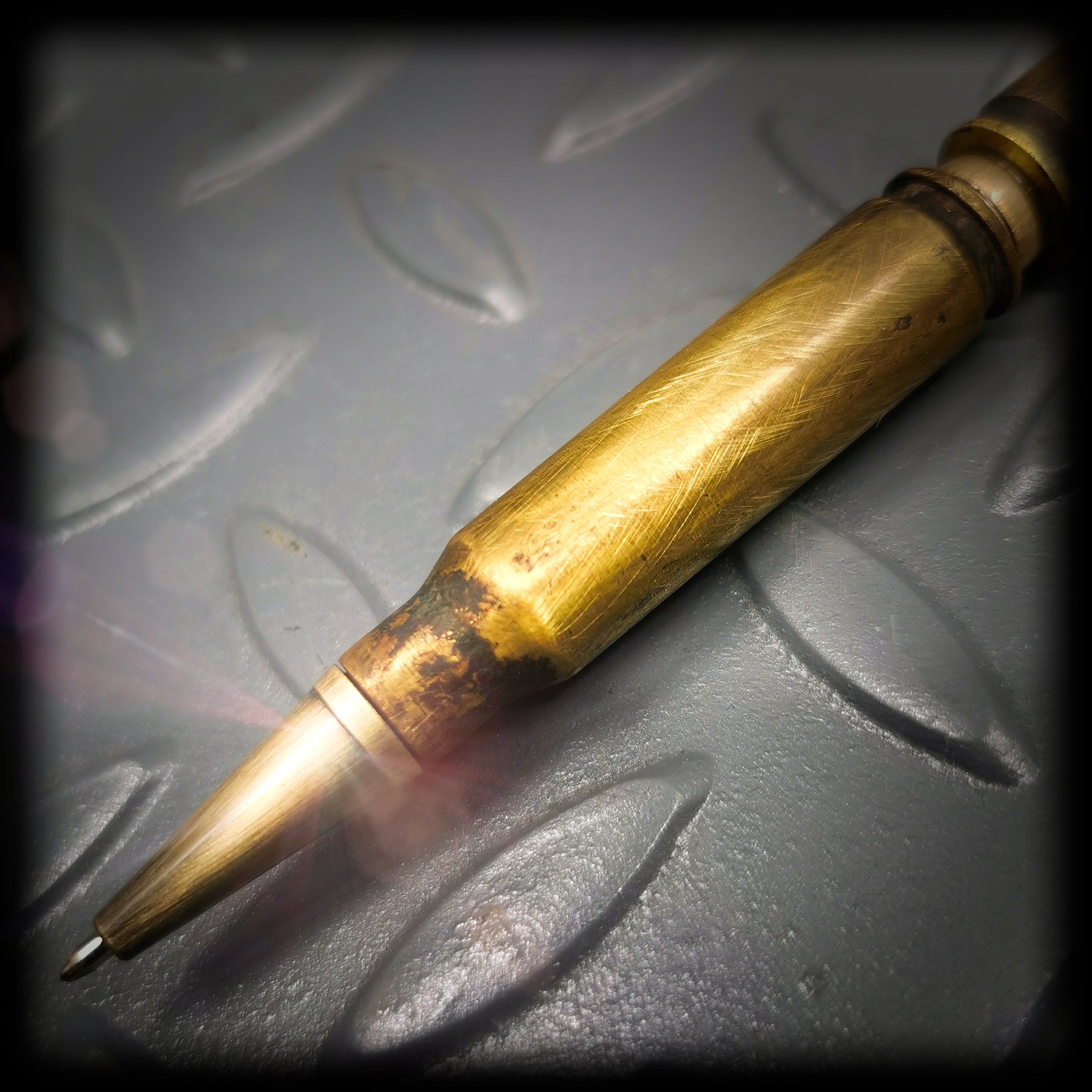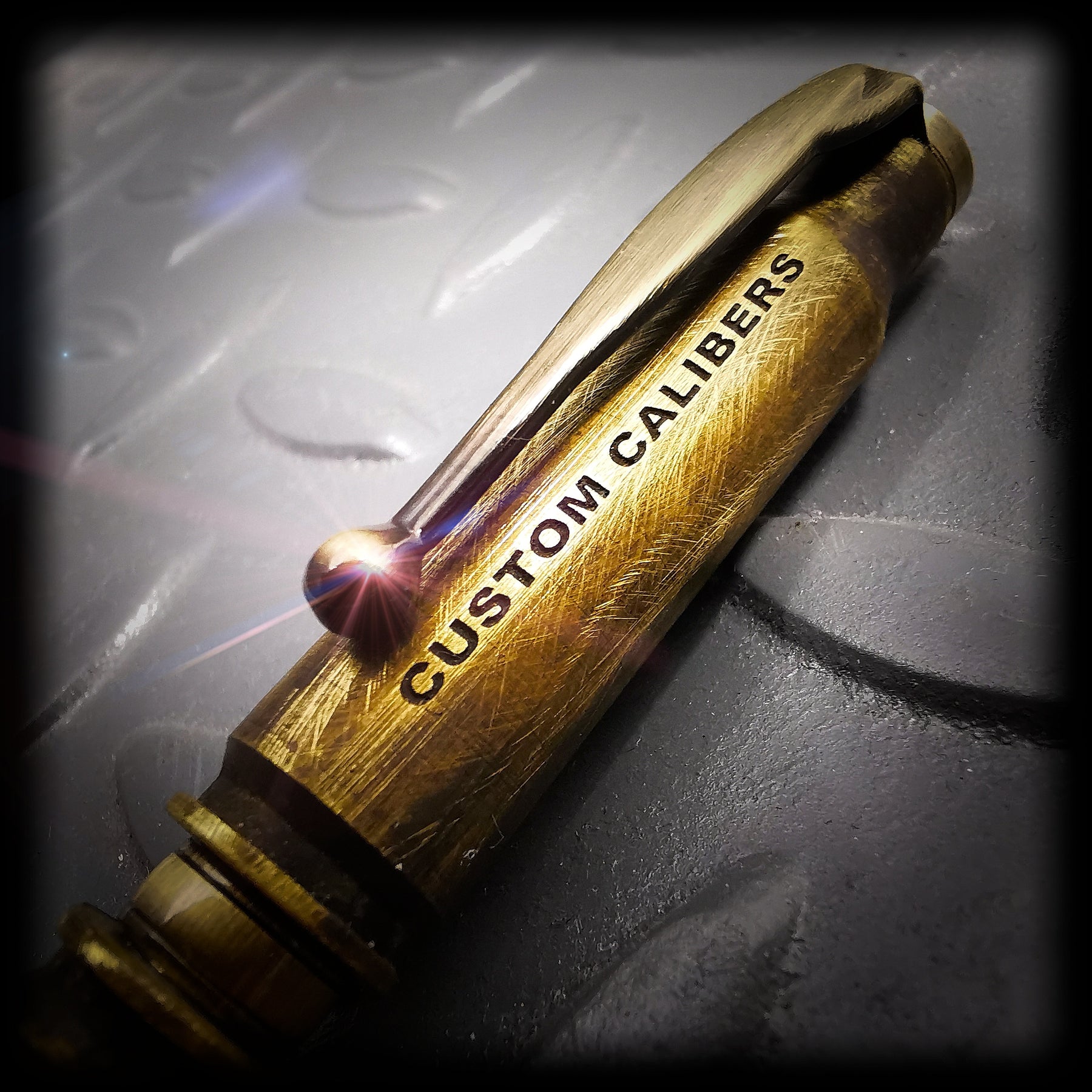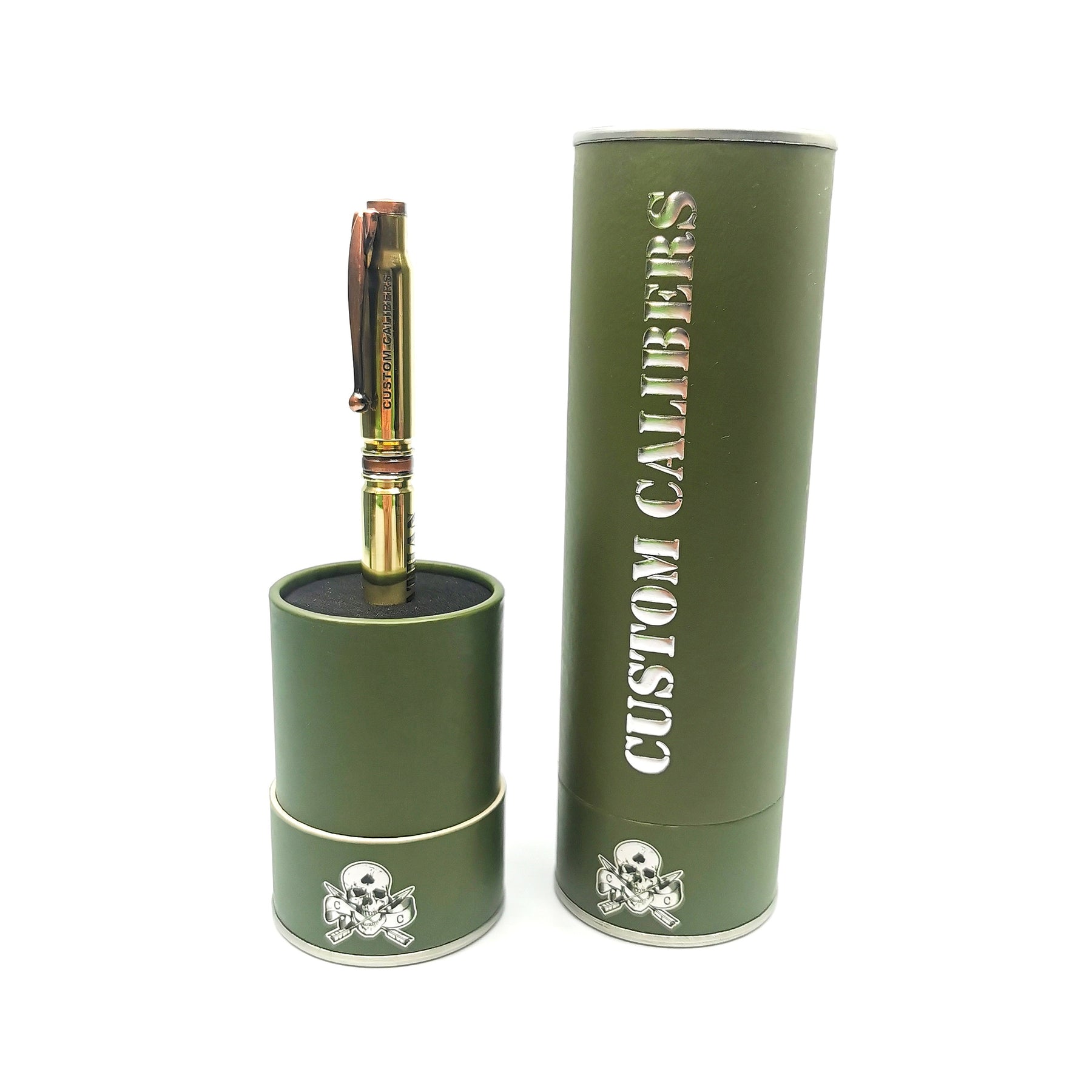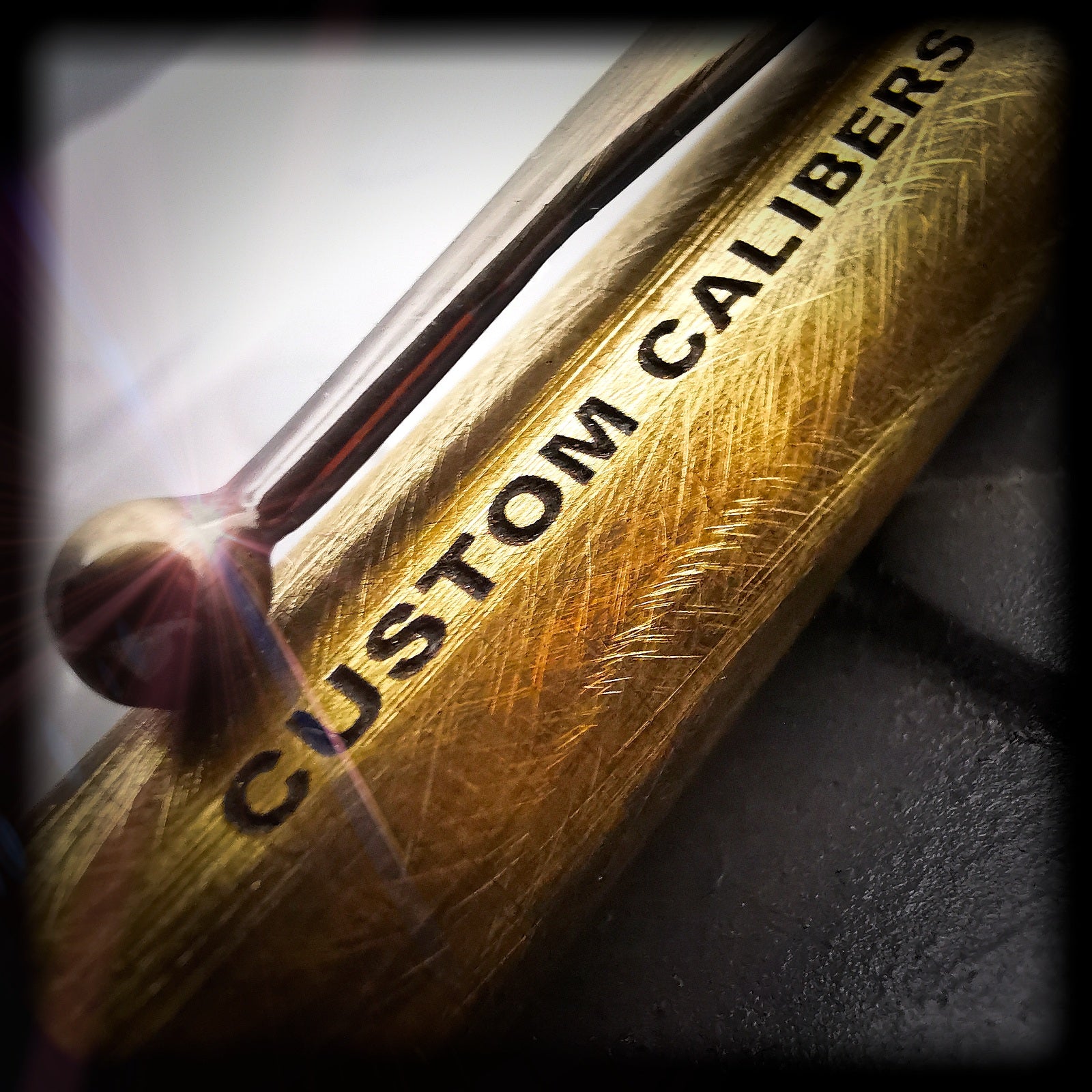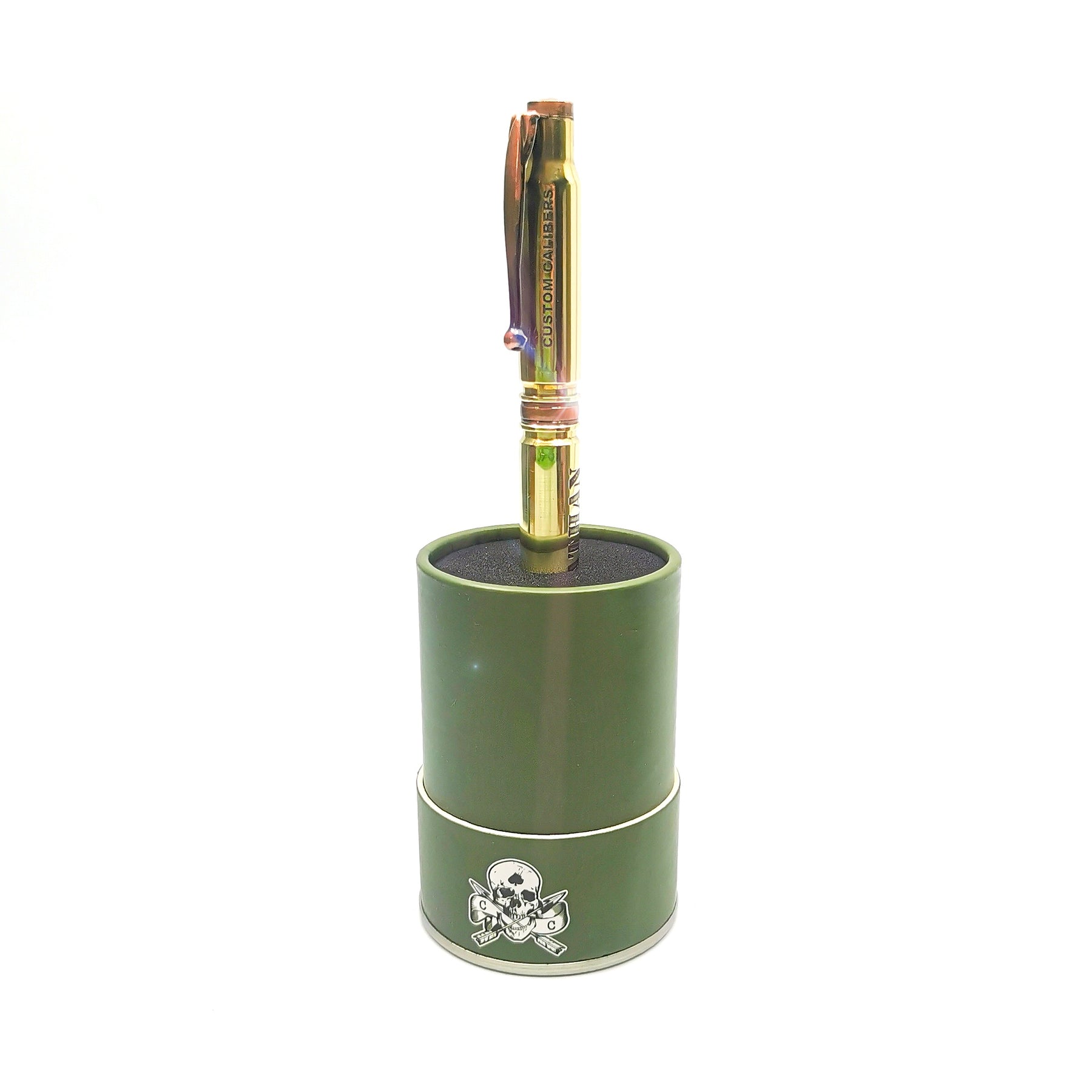 Battle-scarred Classic 308 Bullet Pen
The production and personalisation for this product can take up to: 7-10 BUSINESS DAYS PROCESSING,
BUSINESS DAYS DO NOT INCLUDE WEEKENDS, PUBLIC HOLIDAYS, OR BANK HOLIDAYS. 
These processing times are a guideline only and may take longer during busy seasons such as Christmas.
Projected shipping times for your region only commence once your order has been dispatched from our workshop.
Processing time + Shipping time = the total time to wait for your order.
Why use a regular pen when you can use one of these? Made using two 7.62mm bullets, this beautifully handcrafted twist pen is definitely a showcase of true craftsmanship.

These pens have undergone a 9-step process, including being Professionally machined, and hand polished. The golden brass tint of the pen gives it a luxurious look worth flaunting every time you need to sign something in the office!
This twist pen was crafted using 2 bullets, recently fired from the iconic general-purpose machine gun (GPMG) by UK troops.
We also allow you to engrave it with a name, some initials, or personalised message, along
with an optional personalised gift box.
Whether you are an avid gun-nut or know someone who is a hunter or serving/served in the armed forces, there wouldn't be a better gift!
Made from 2 genuine 7.62mm bullets fired by UK forces
Personalised gift with a choice of customisable presentation boxes
Refillable black pen ink
Also available in blue and red ink variants (upon request)
Great groomsman gift
Made in the UK
100% Inert and safe
The pen ink is refillable and comes in black as standard so suitable for office photocopiers and operational policing alike.
Blue and red ink can be provided upon request.  
Remember these bullets are NOT New but are Combat Fired then Recovered, so contain Blemishes, Scorching & Scratches consistent with their History.