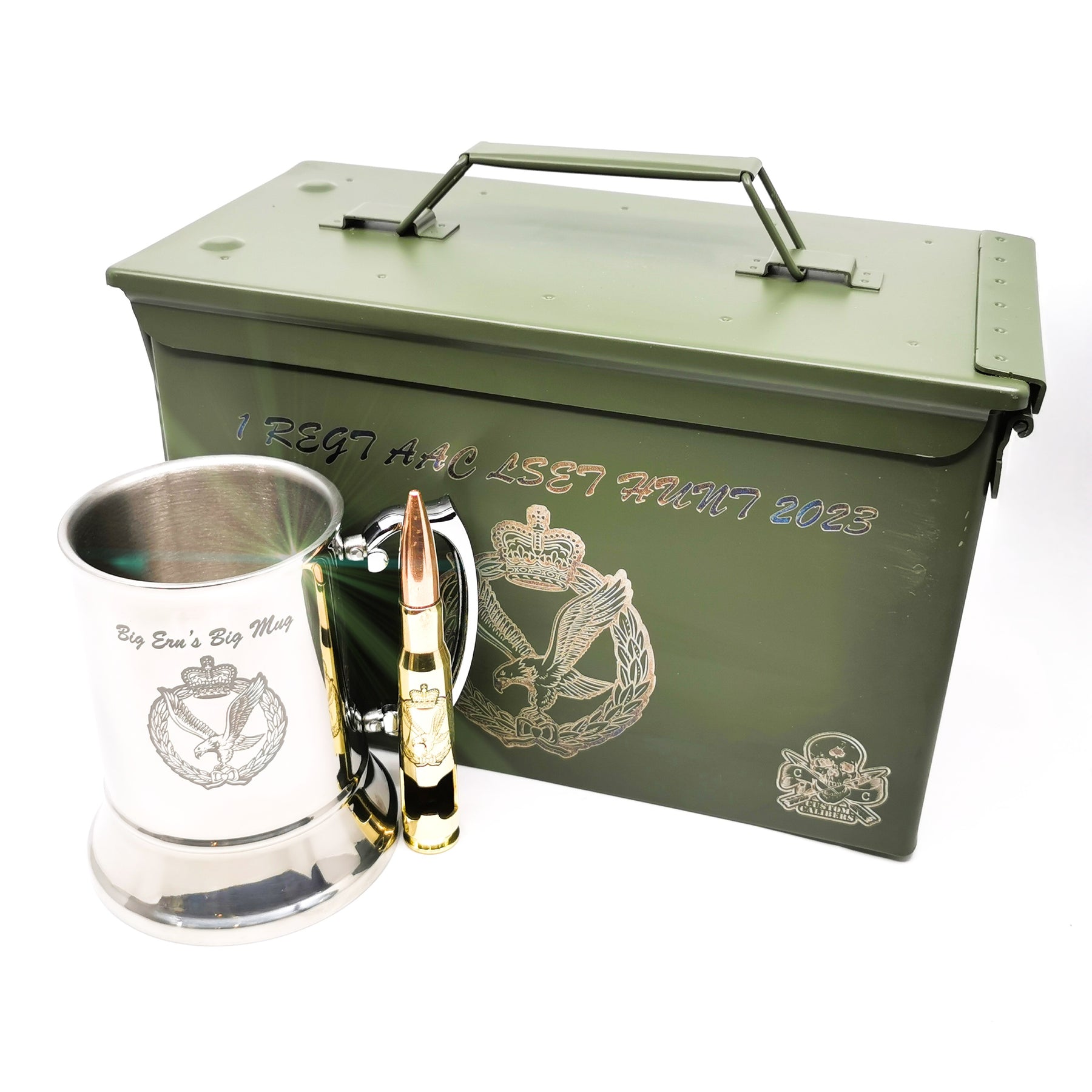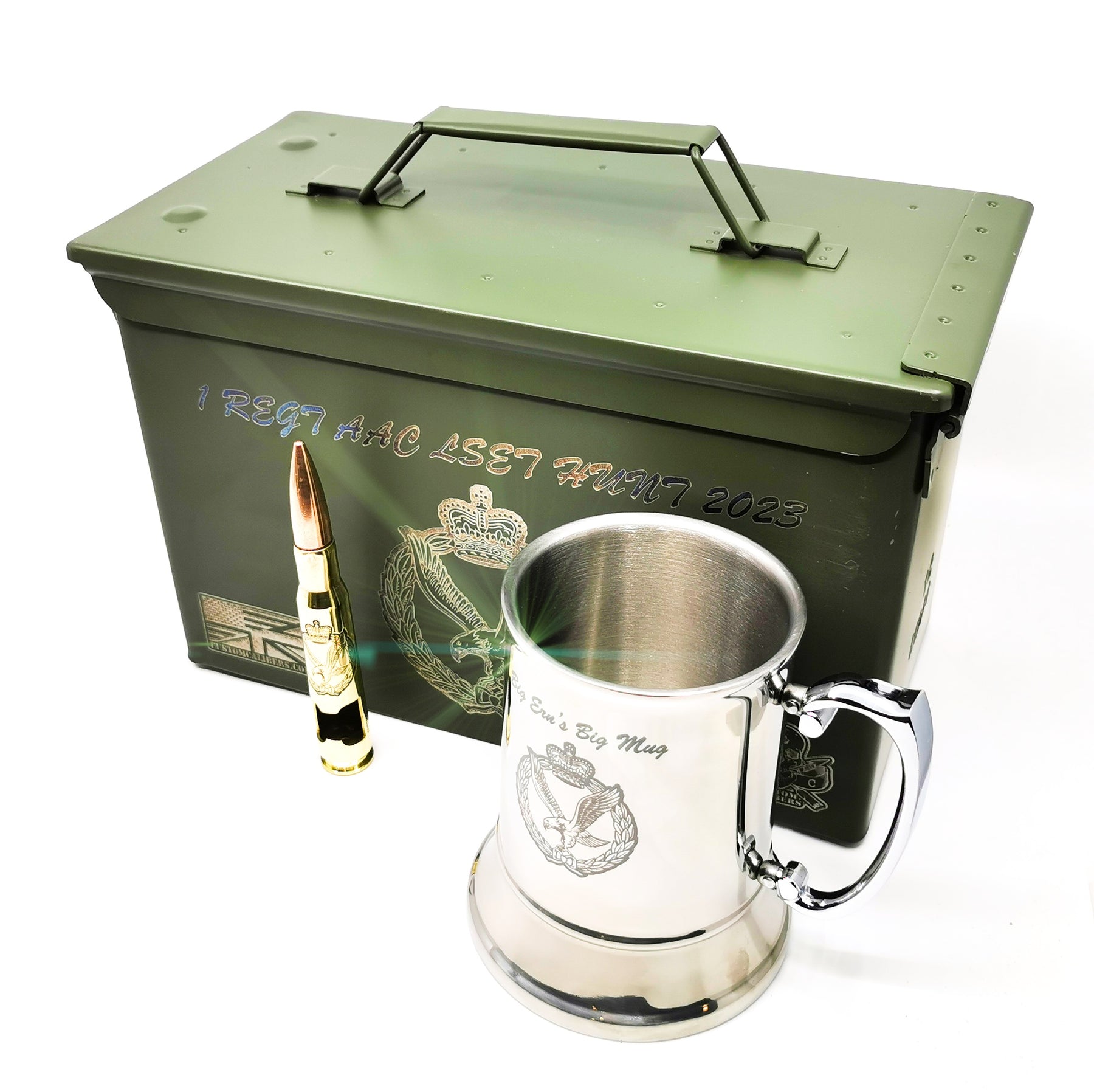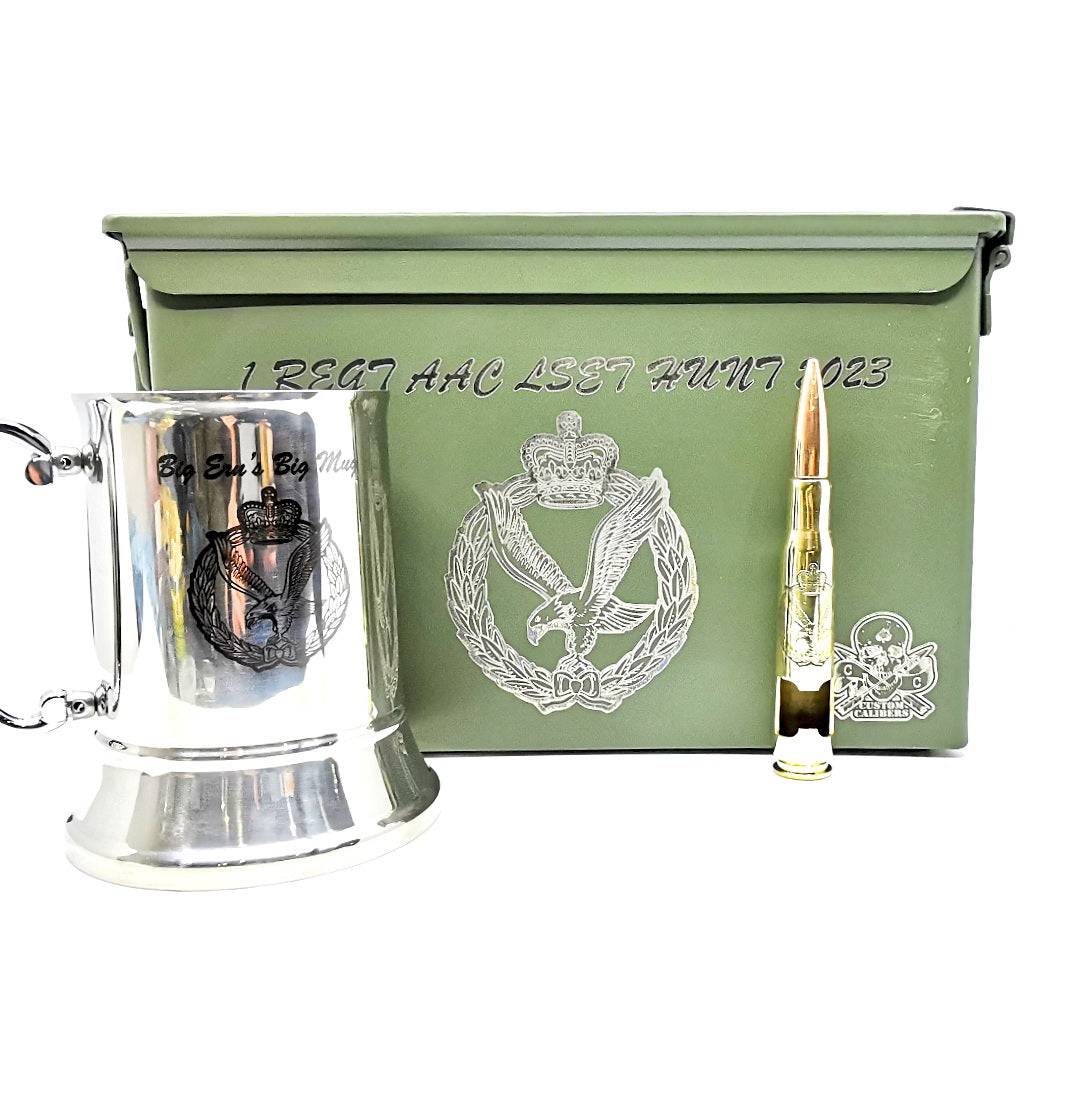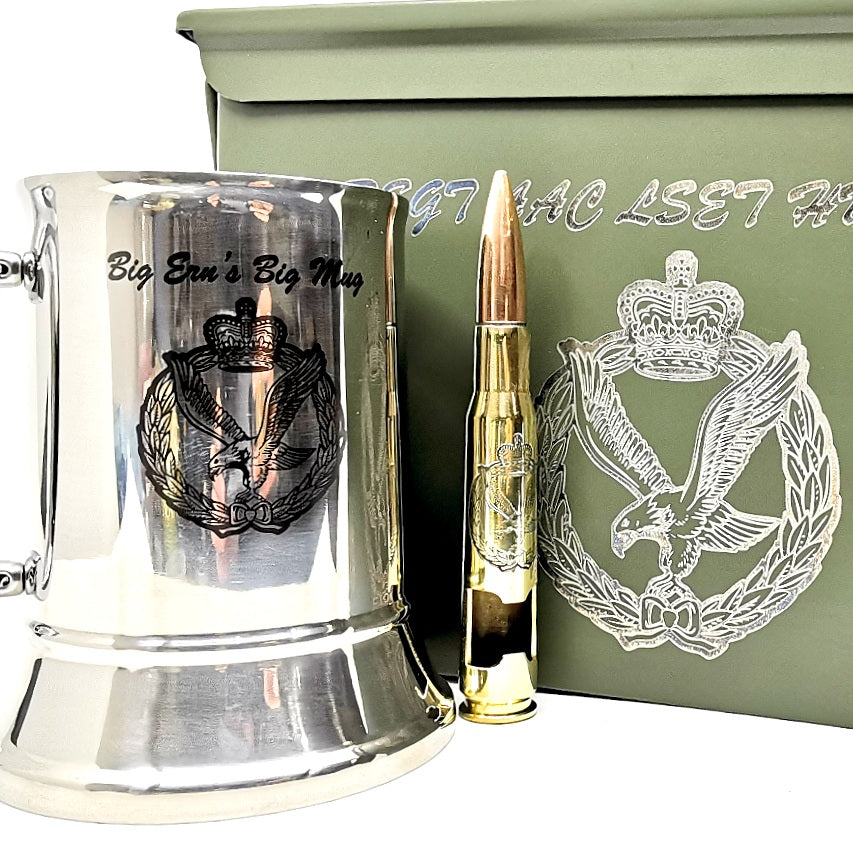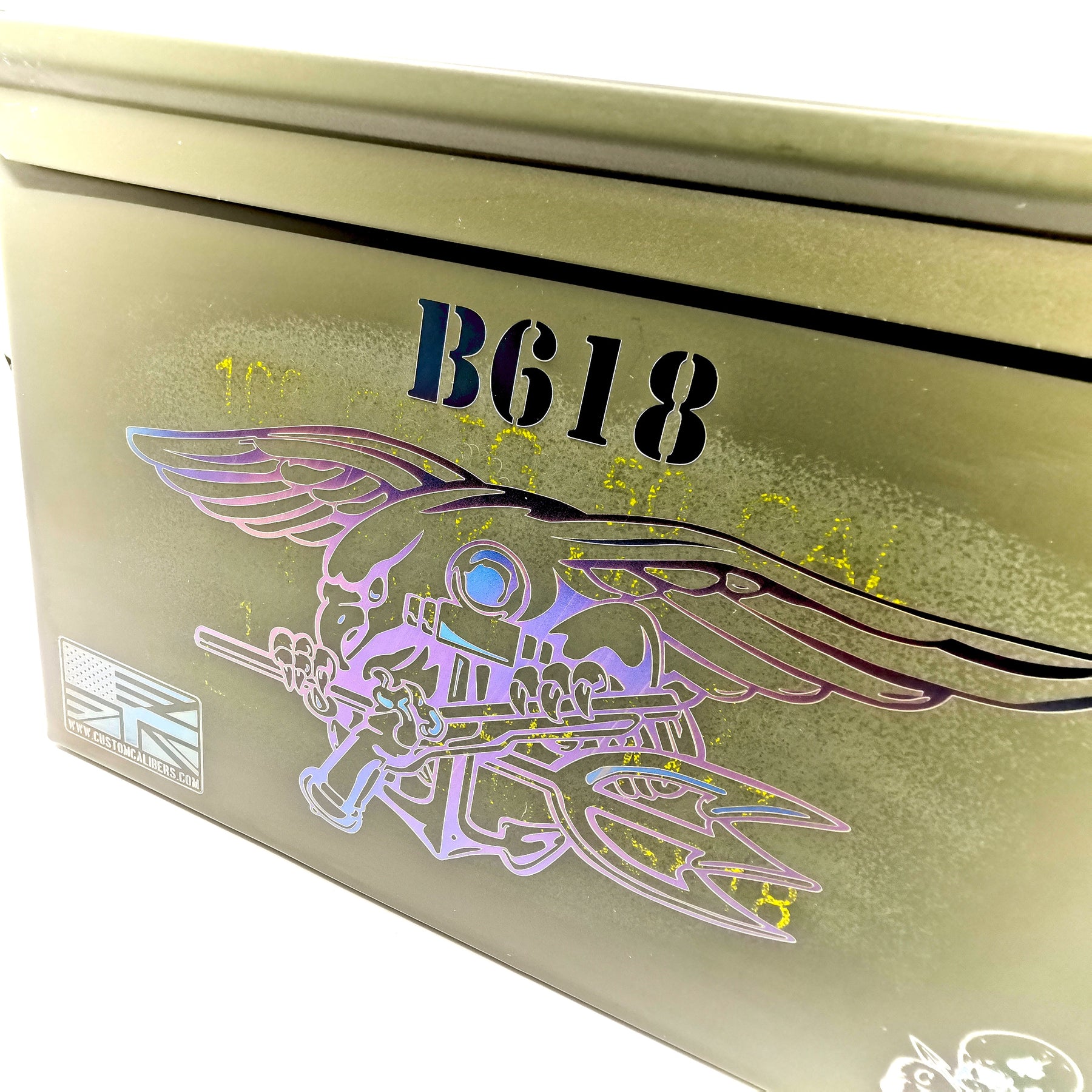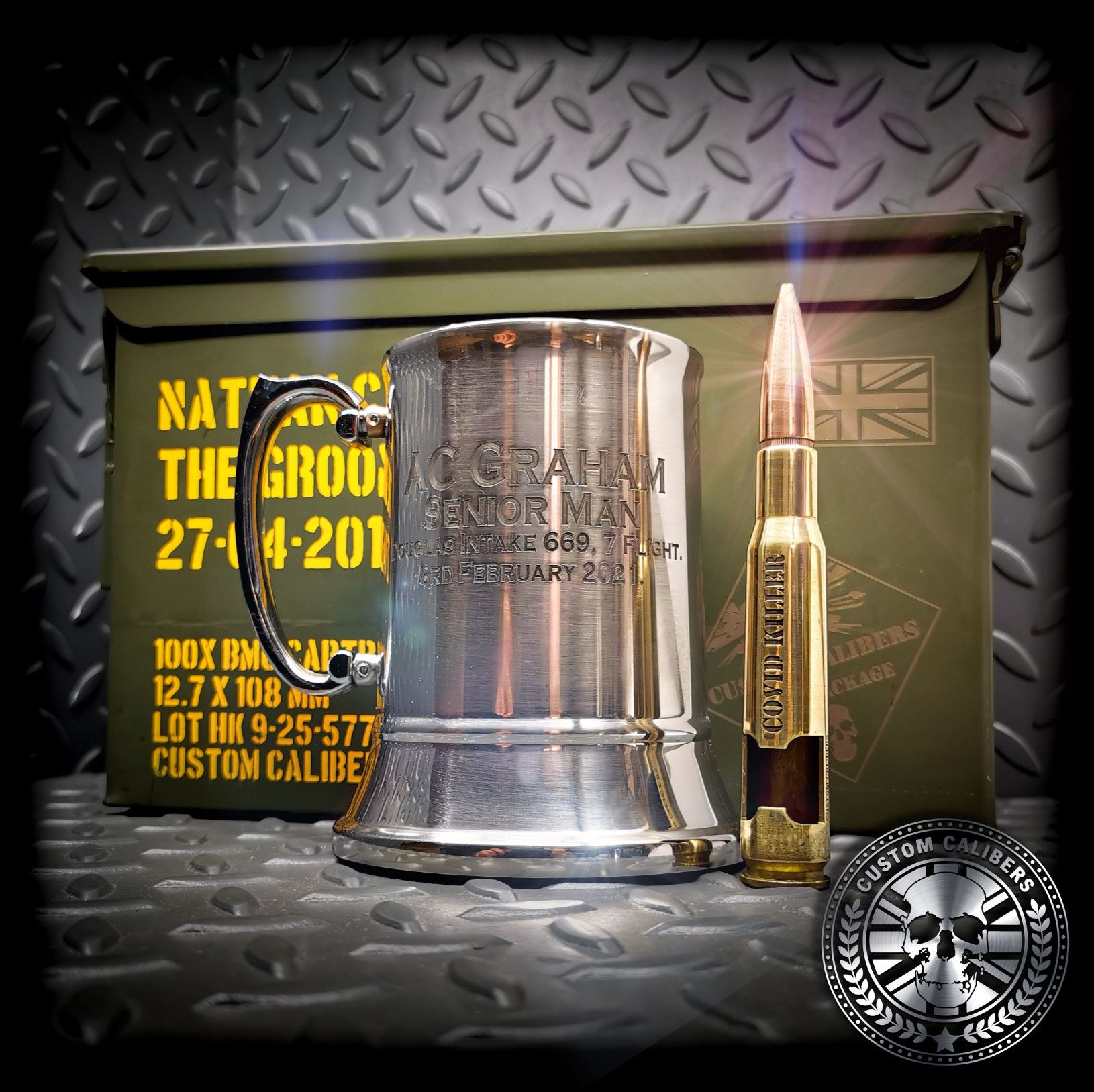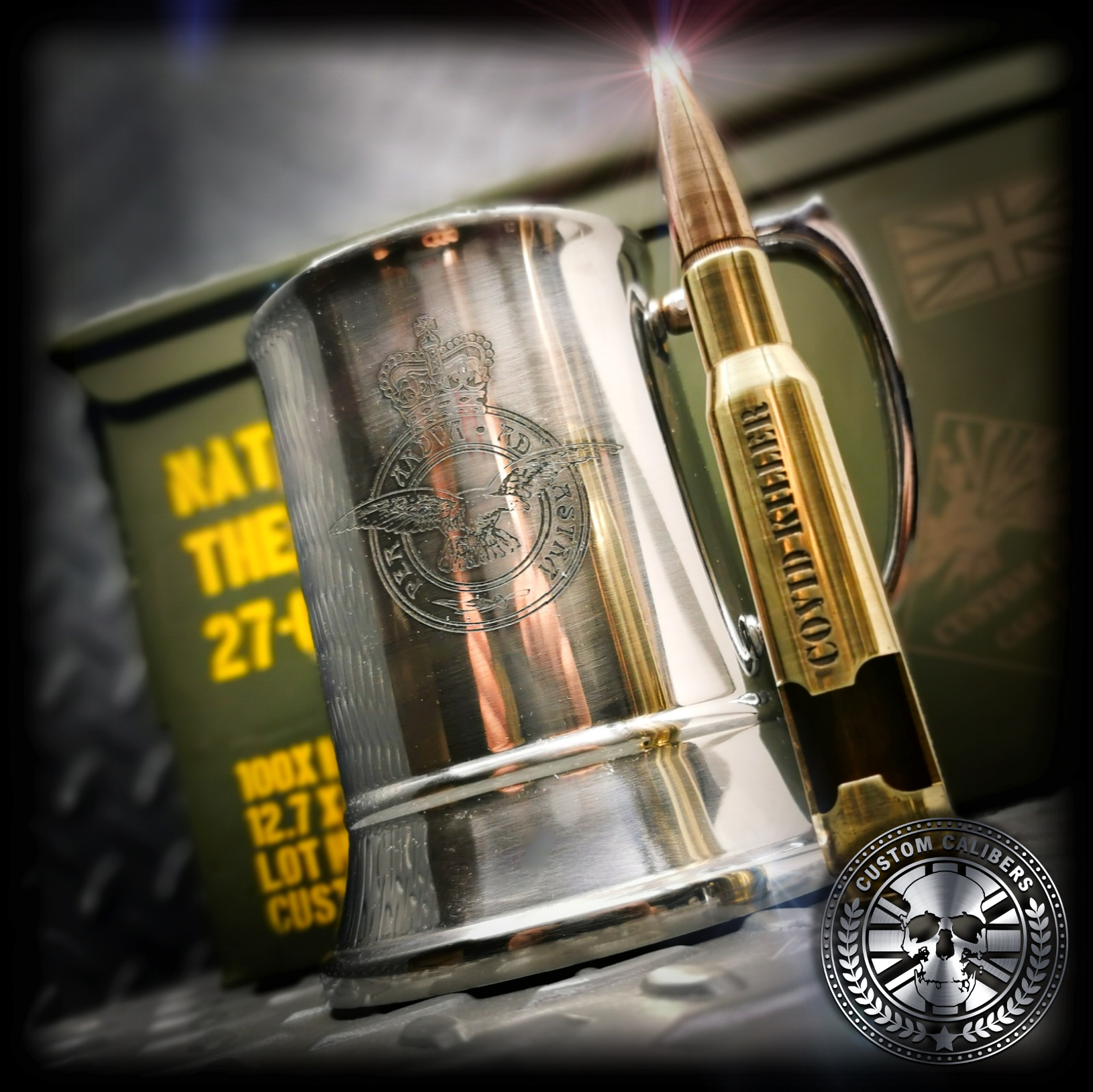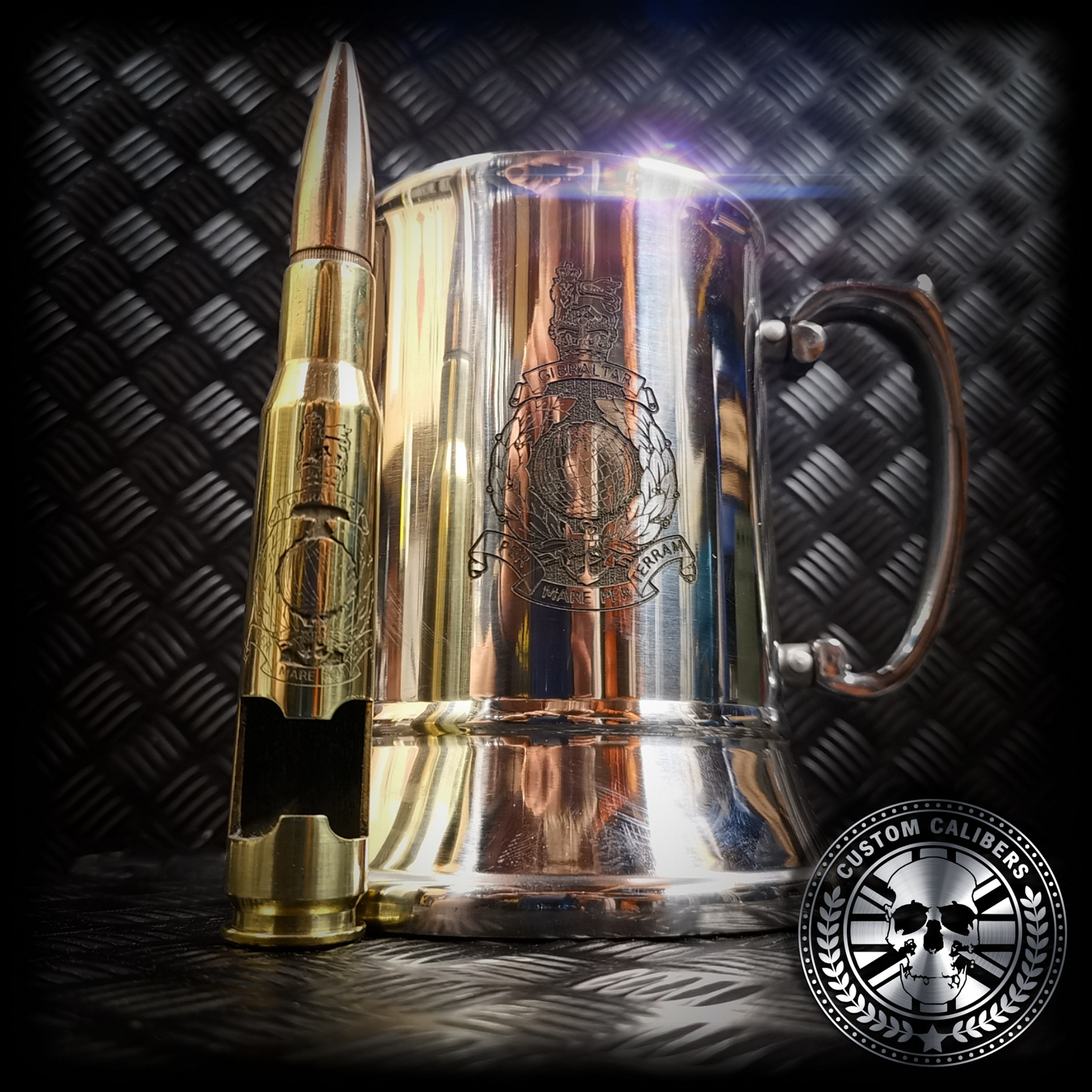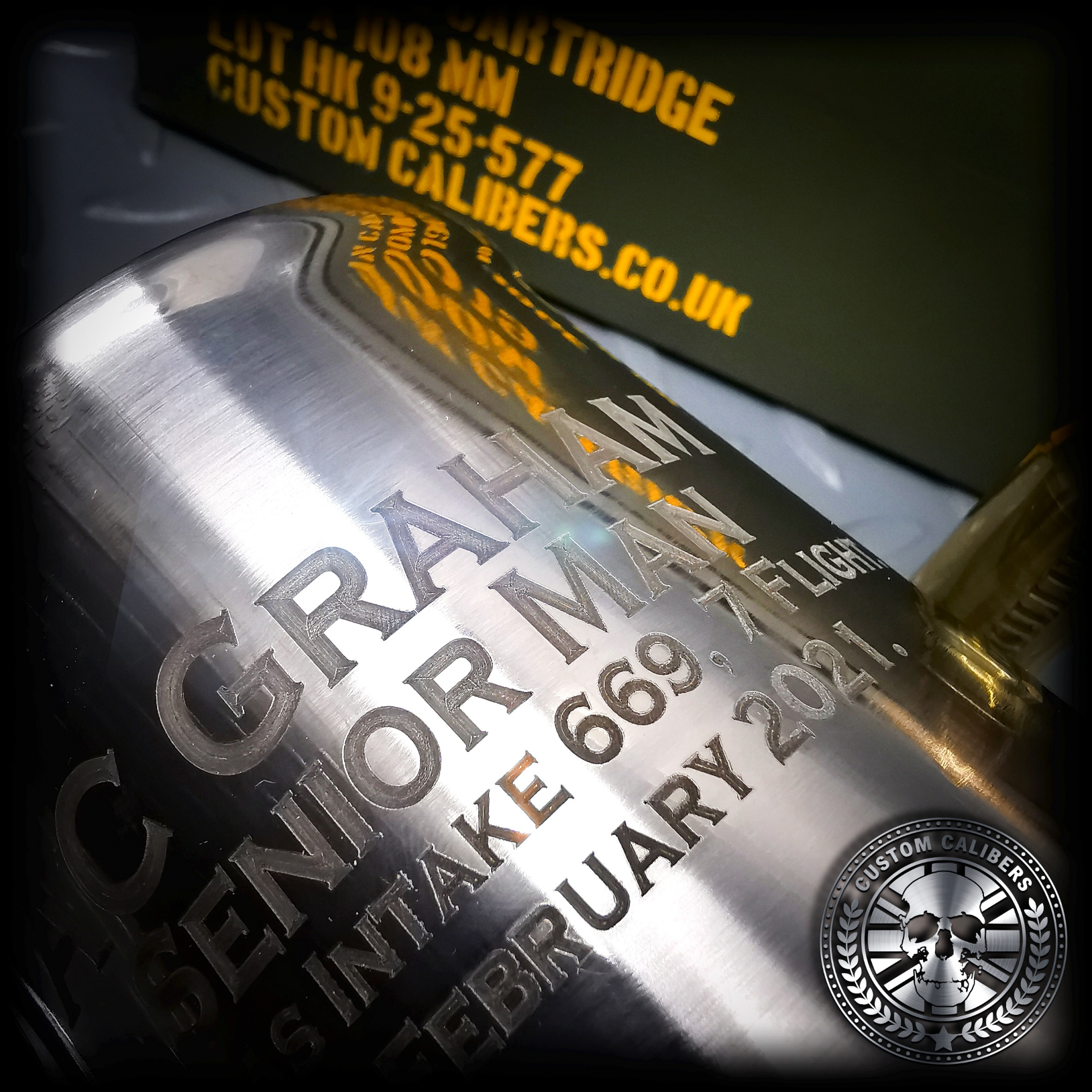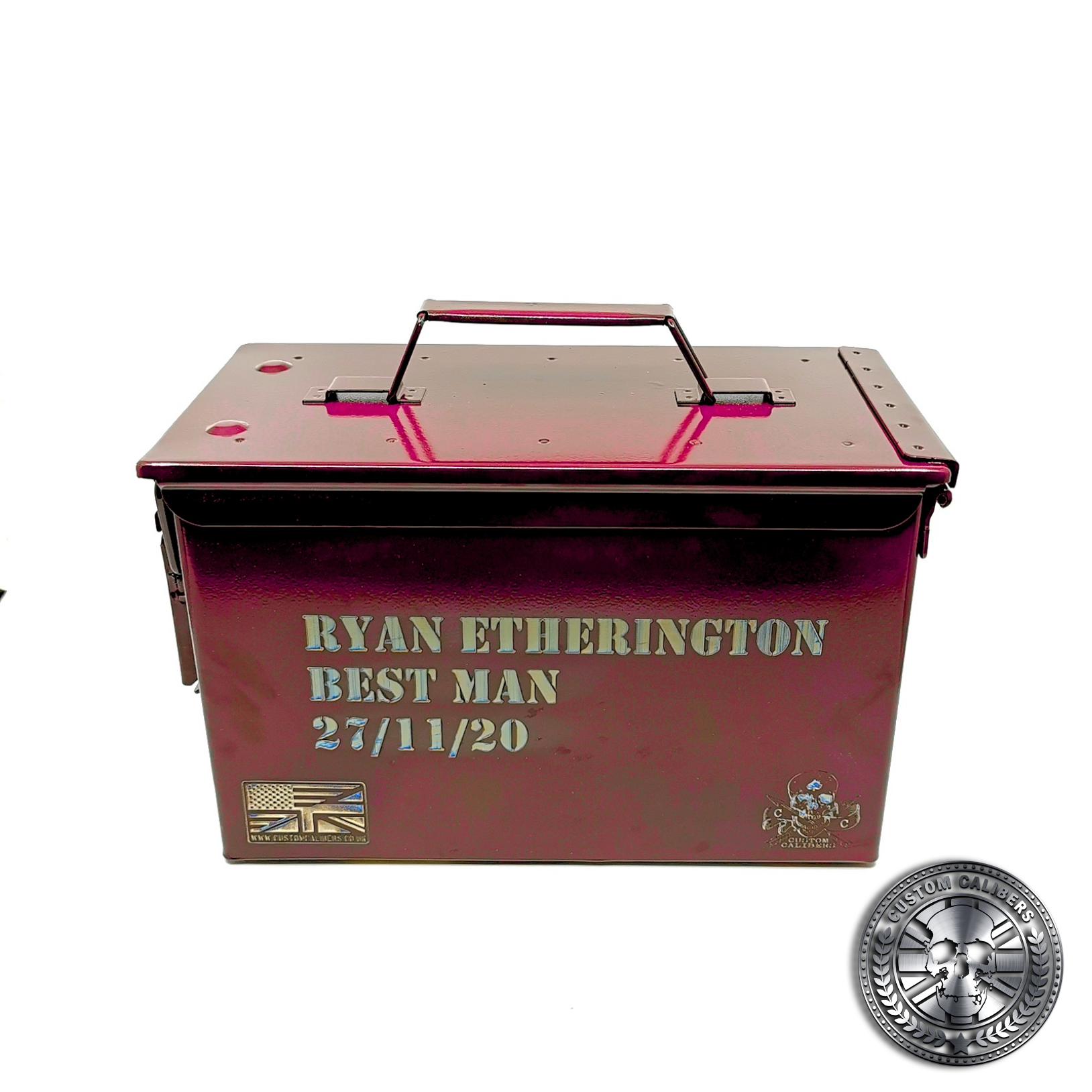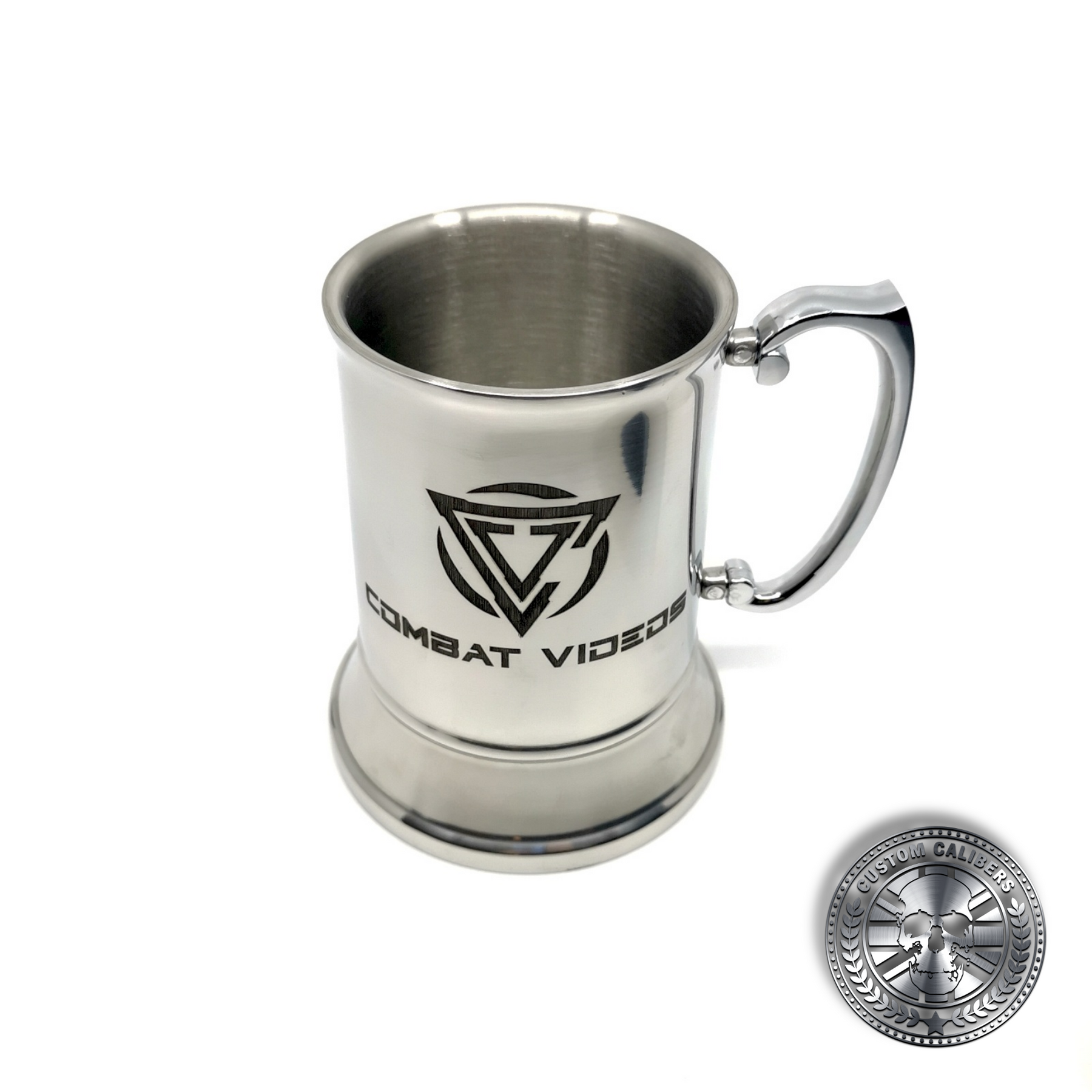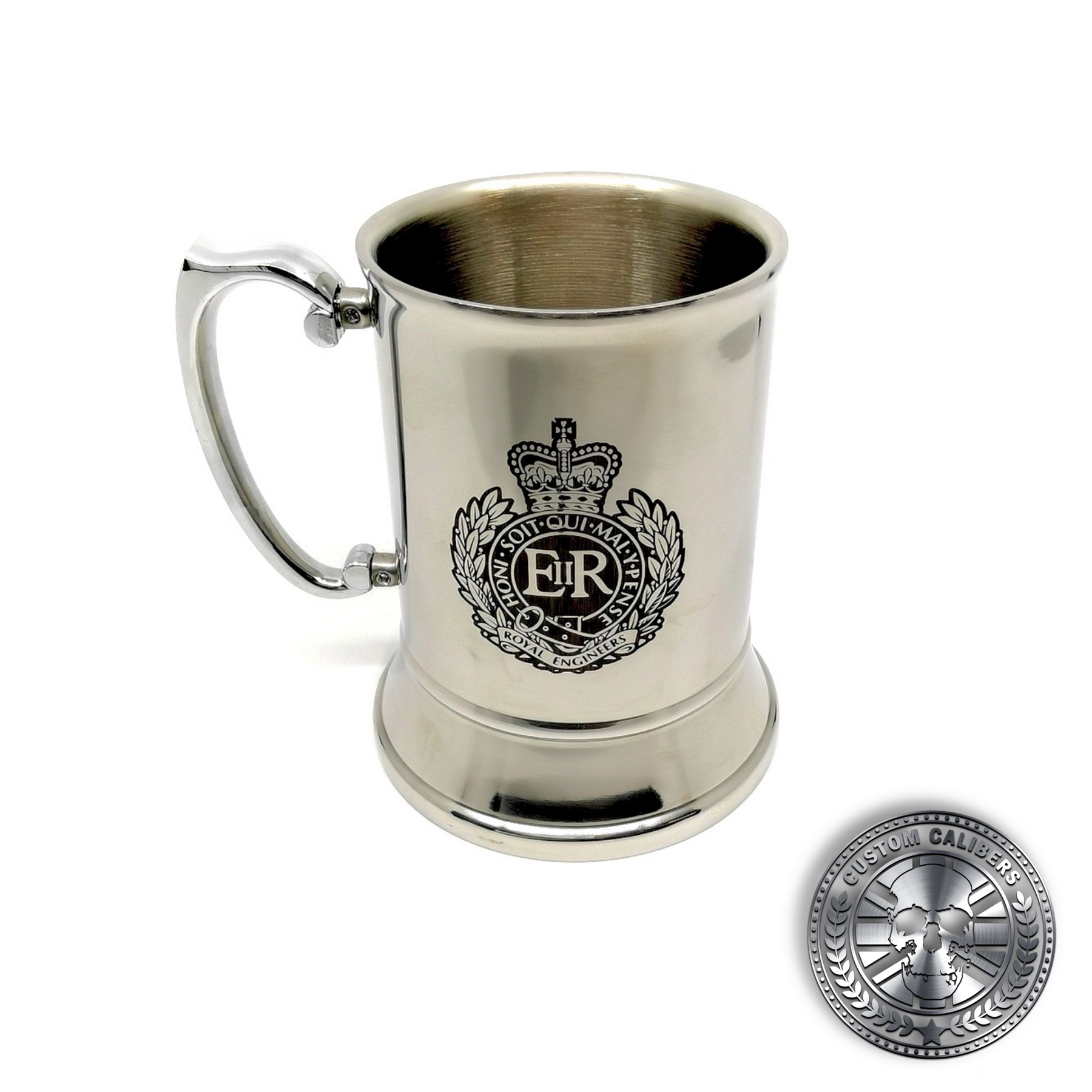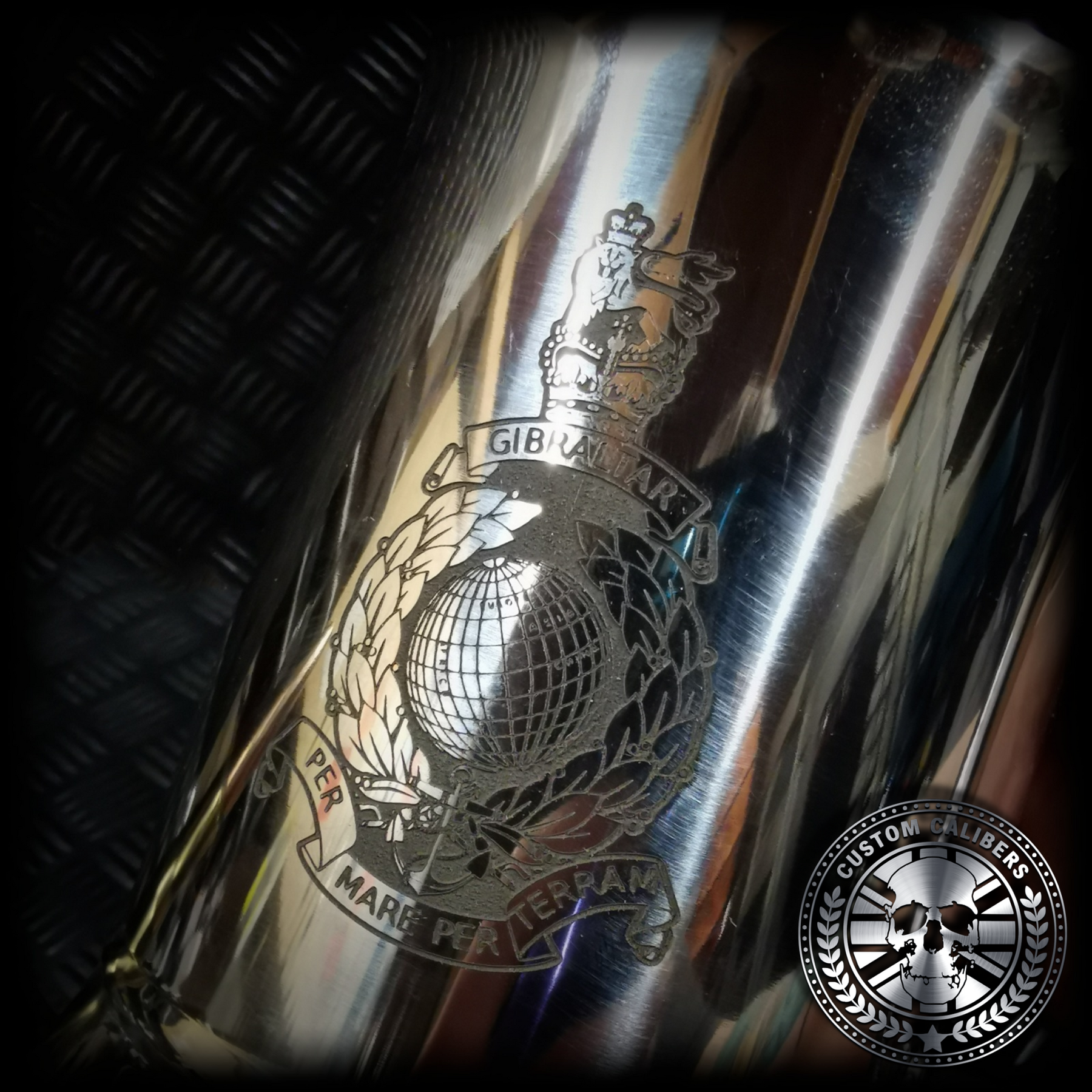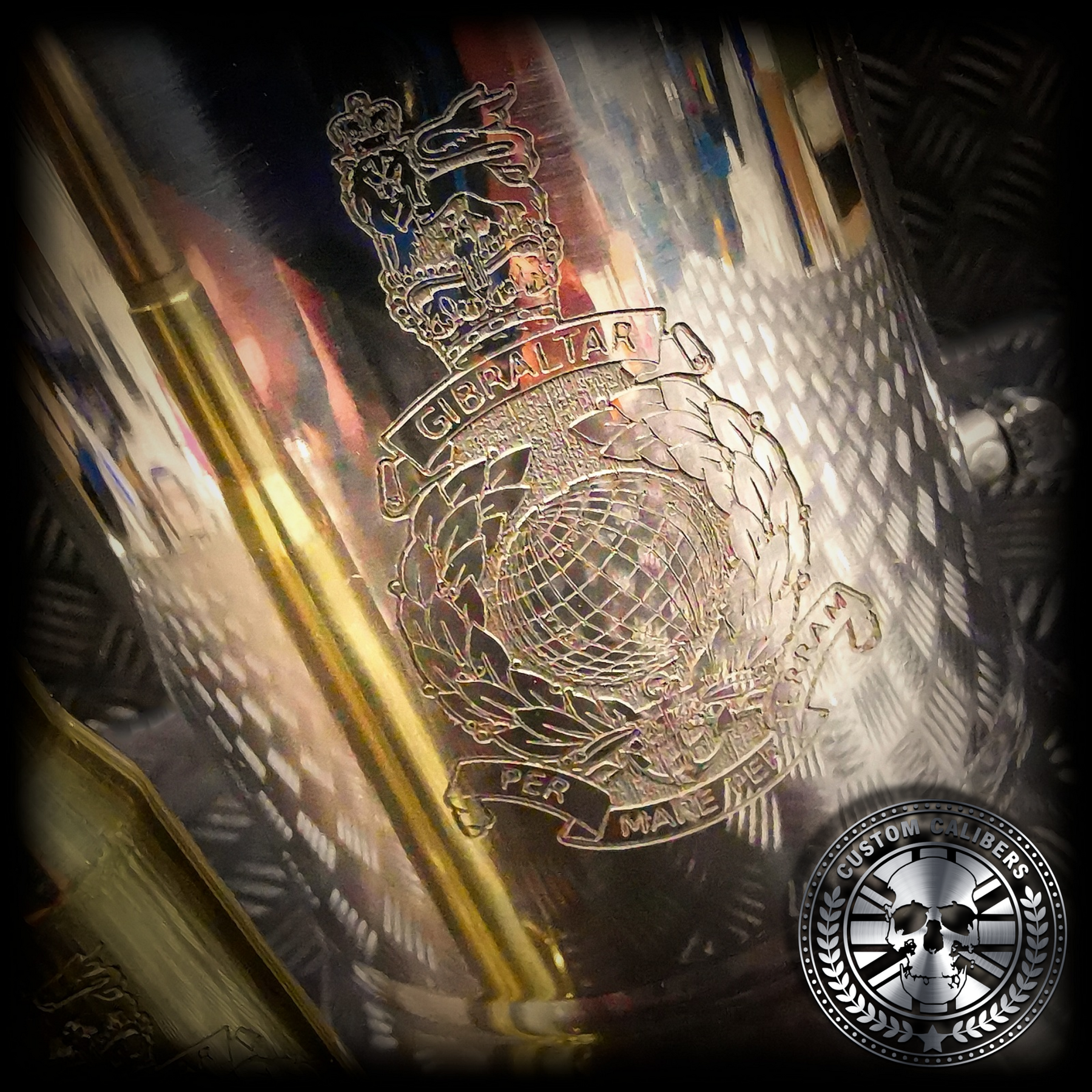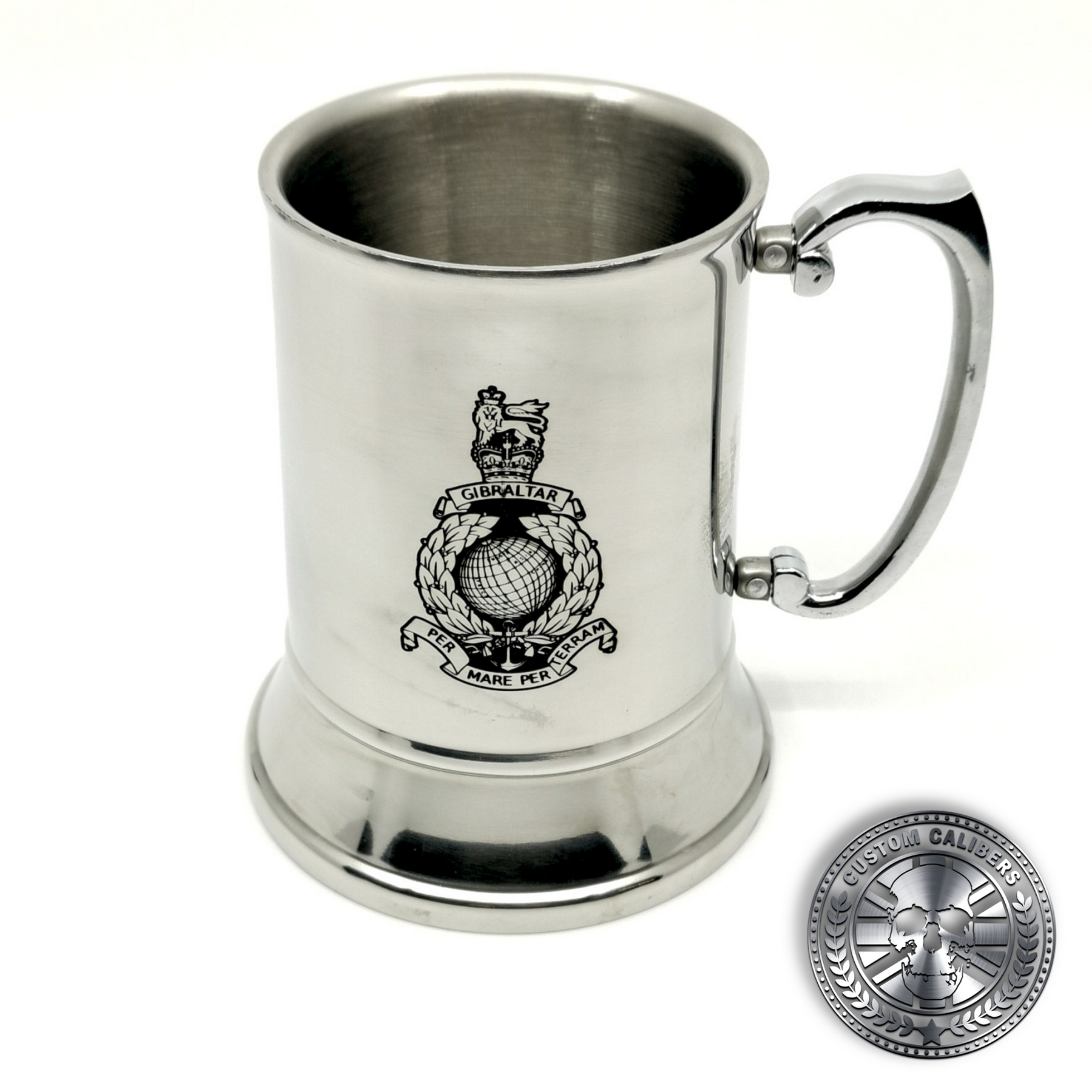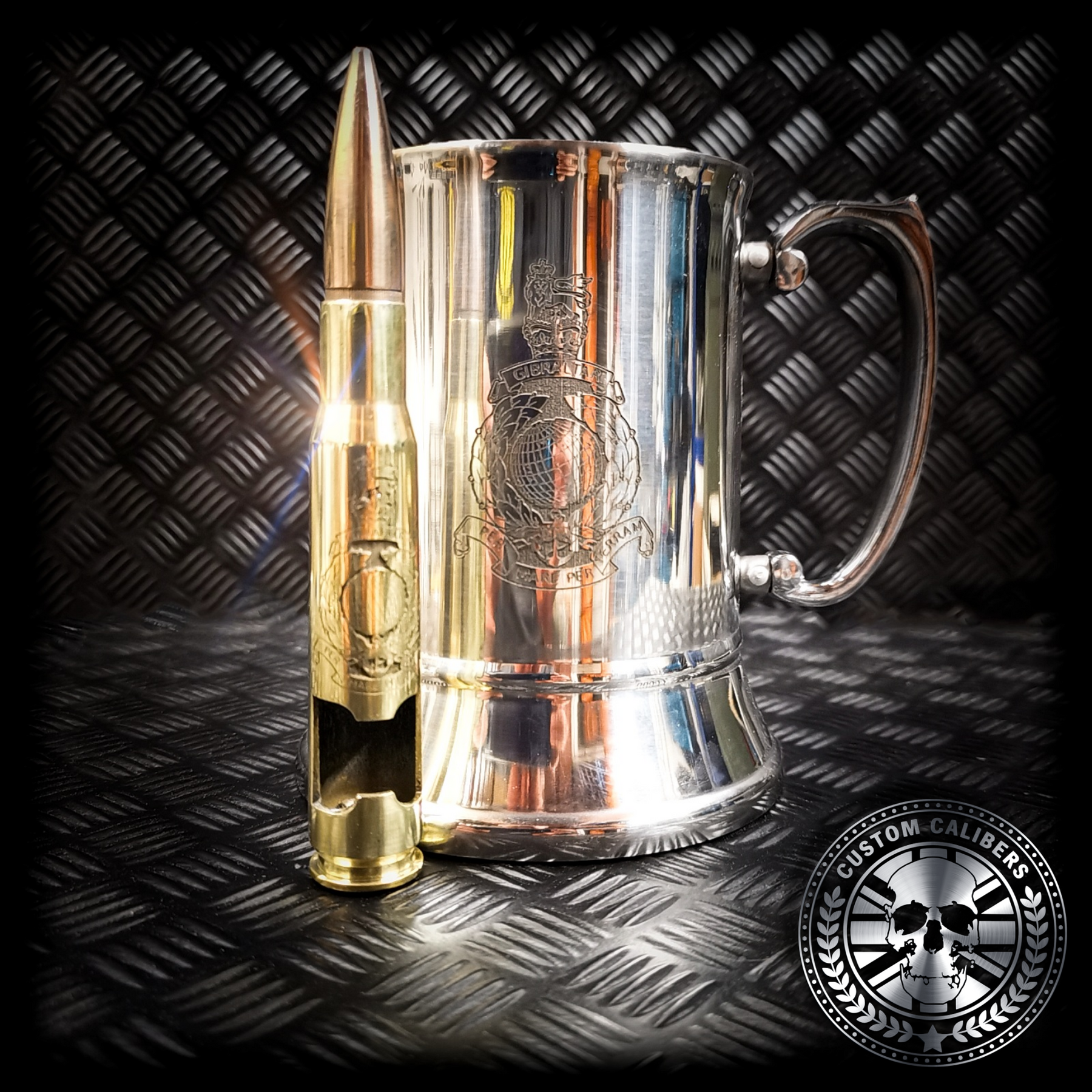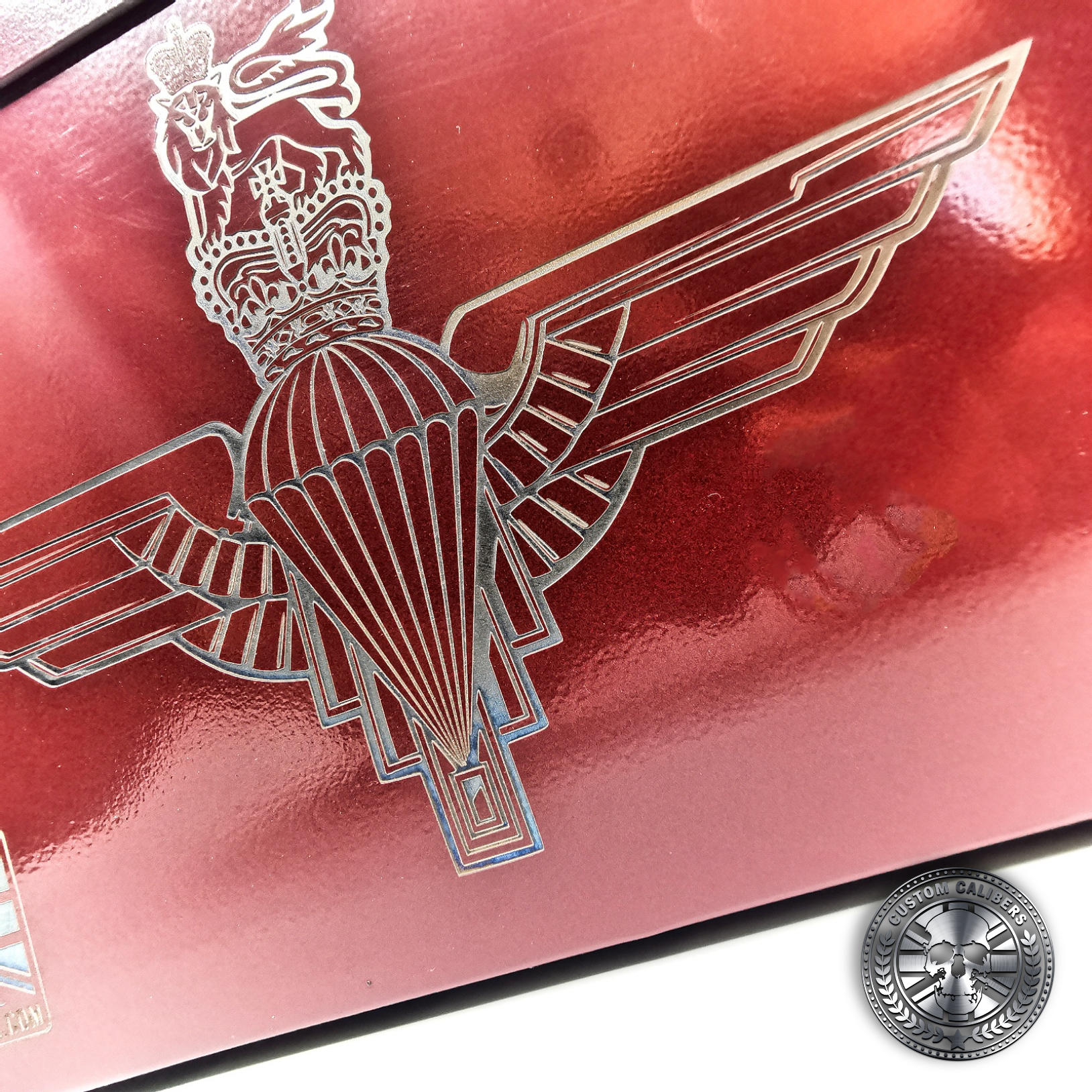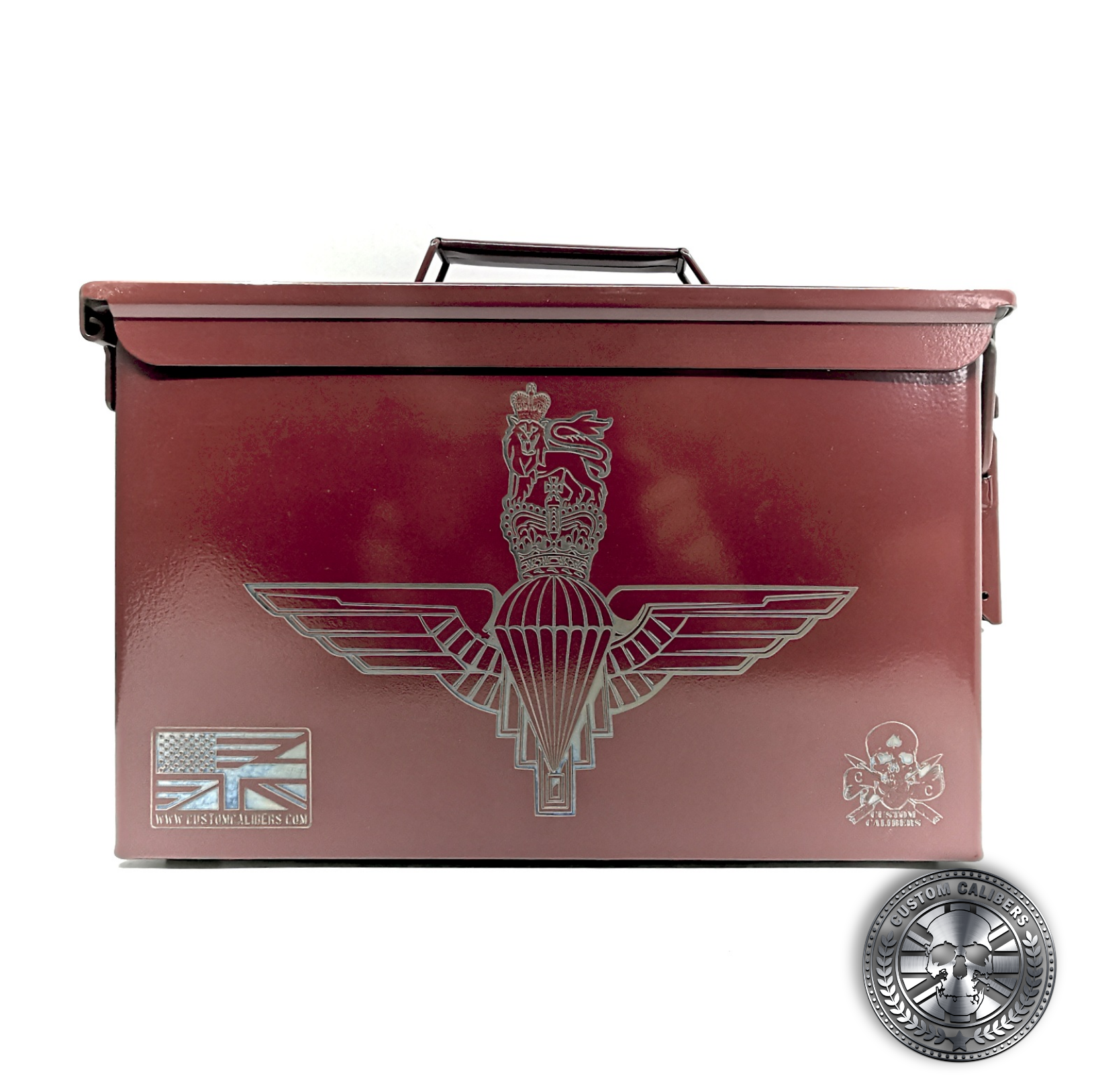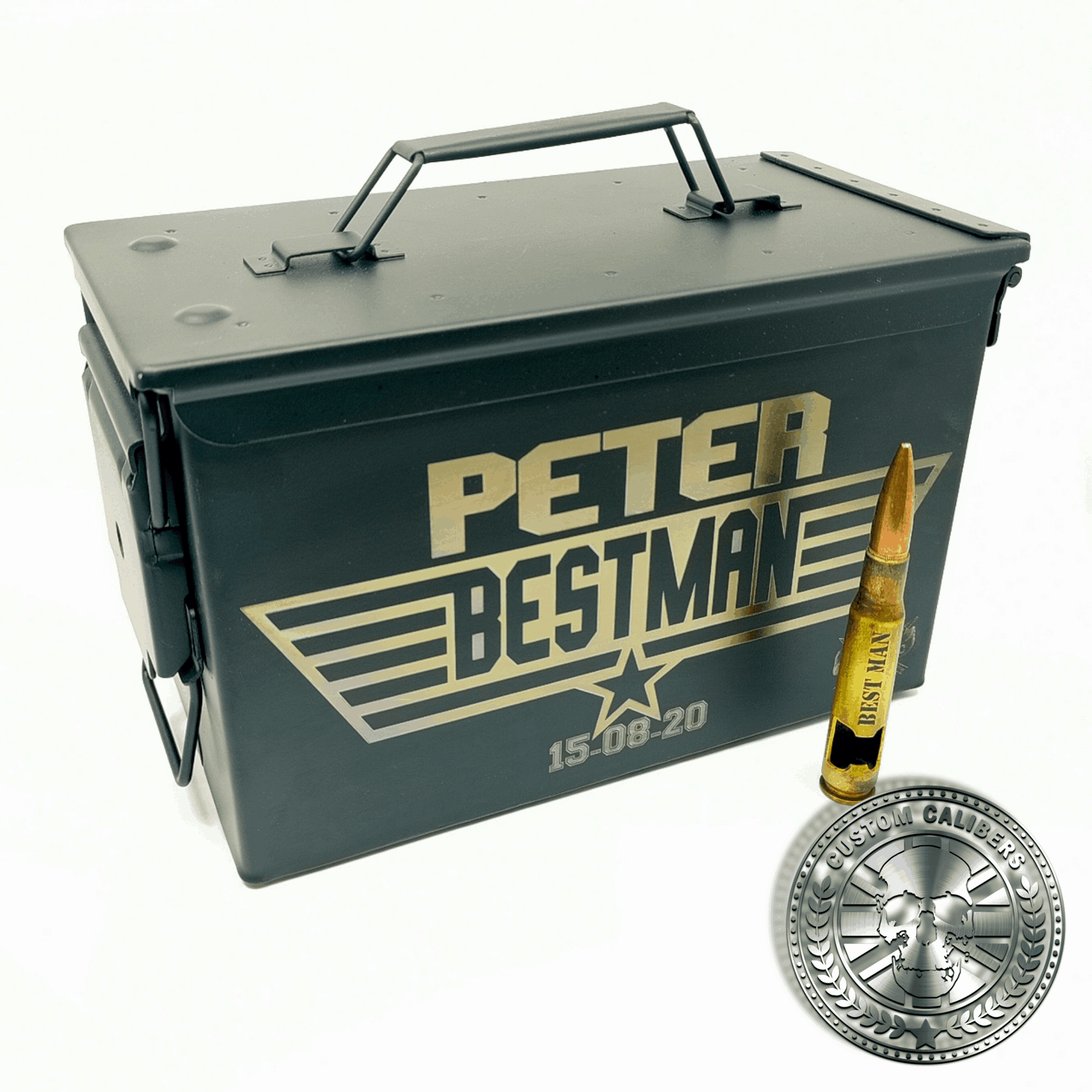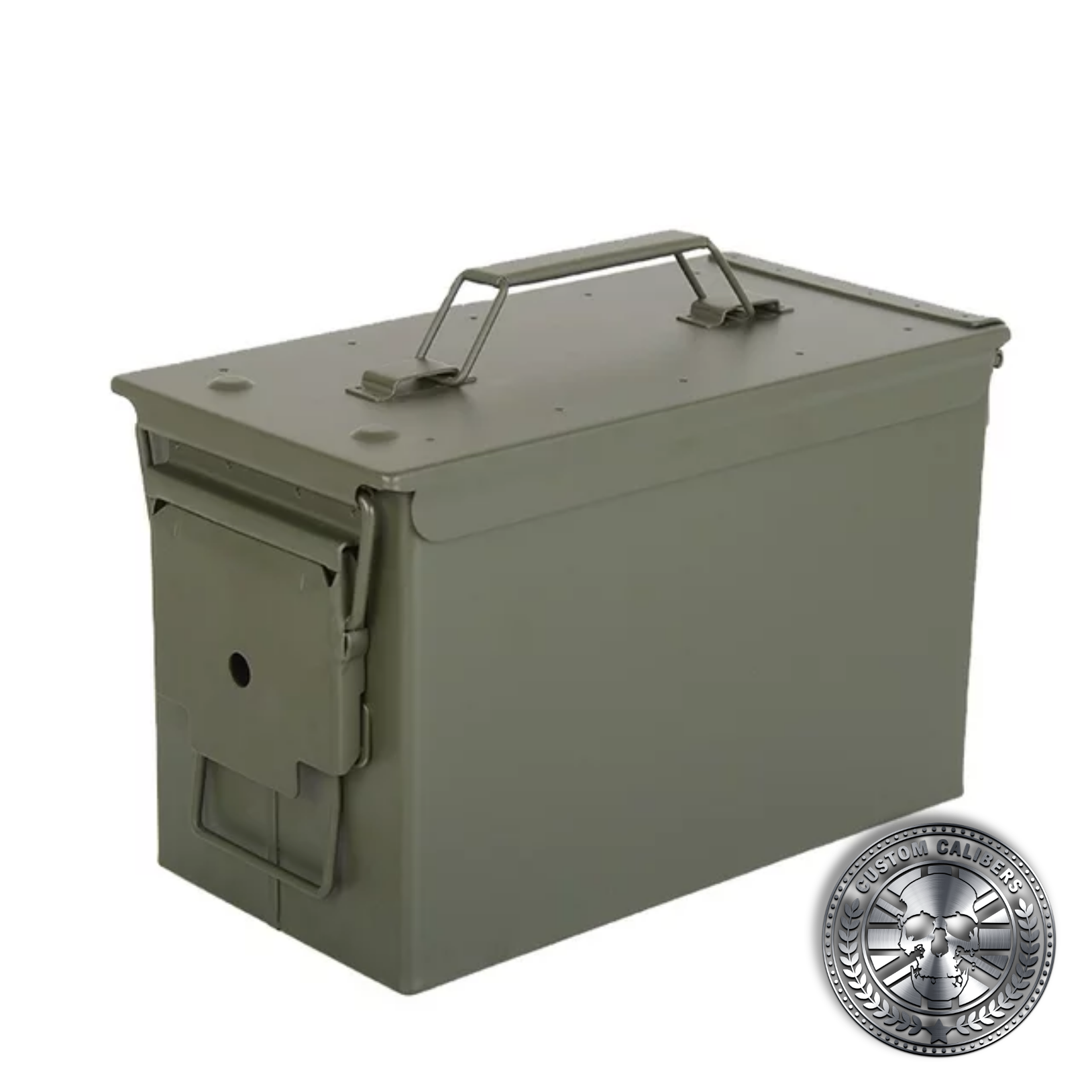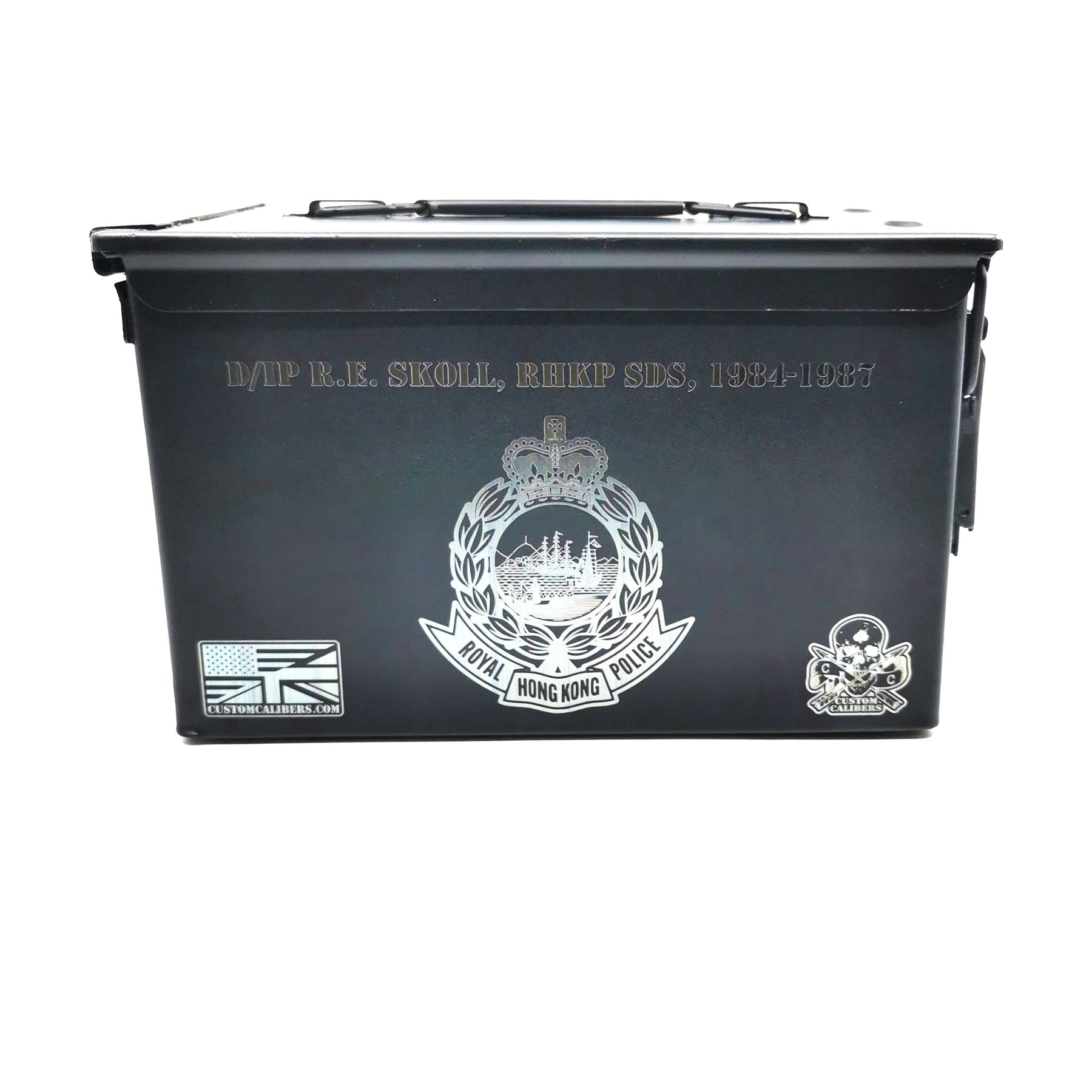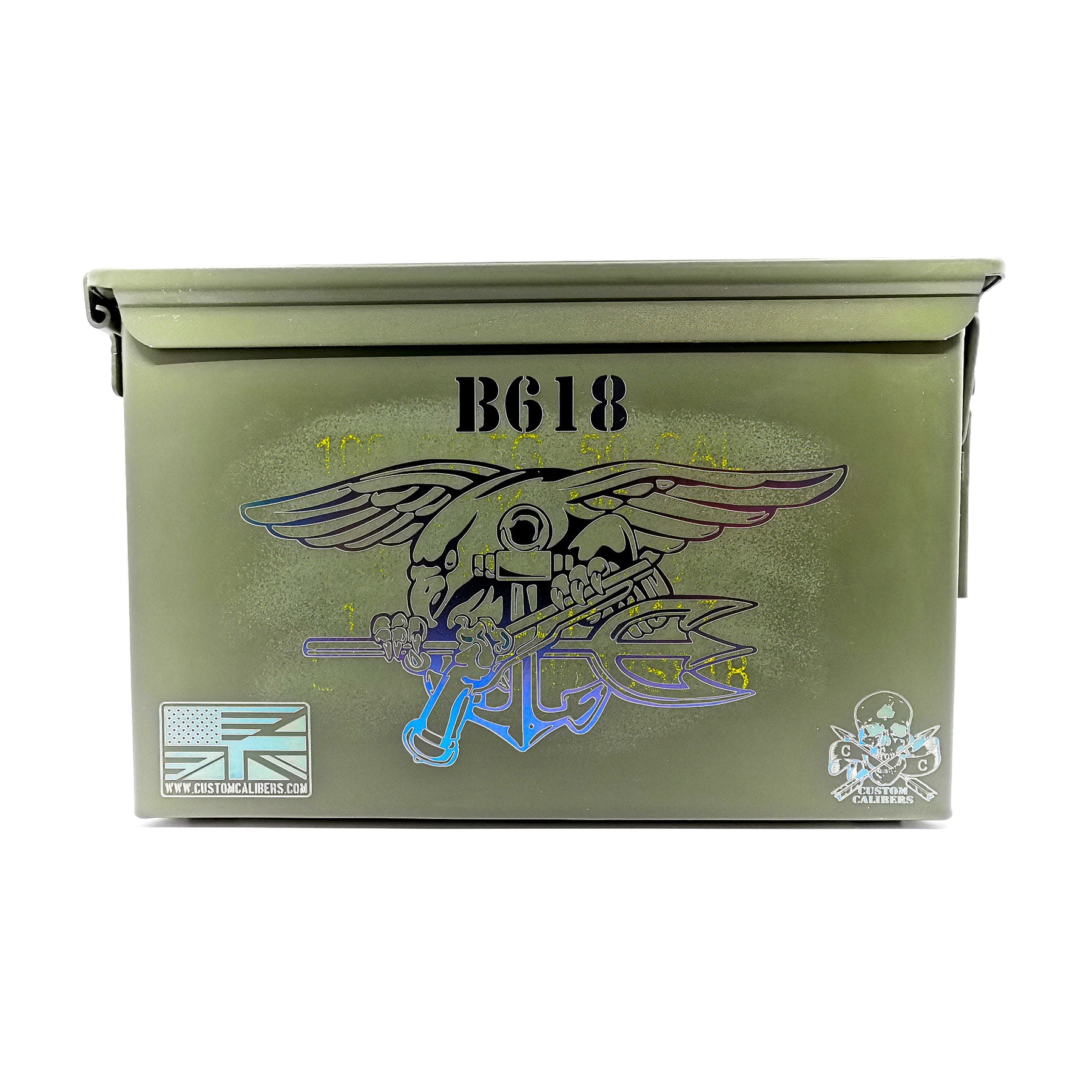 The Steel Tankard Gift Set
The production and personalisation for this product can take up to: 15-20 BUSINESS DAYS PROCESSING,
BUSINESS DAYS DO NOT INCLUDE WEEKENDS, PUBLIC HOLIDAYS, OR BANK HOLIDAYS. 
These processing times are a guideline only and may take longer during busy seasons such as Christmas.
Projected shipping times for your region only commence once your order has been dispatched from our workshop.
Processing time + Shipping time = the total time to wait for your order.
The ultimate gift for all your beer-loving friends and loved ones, this military-grade 50 cal ammo box beer gift set features a traditional German-style steel tankard, and a .50 cal bullet beer bottle opener all neatly stored inside a genuine .50 cal ammo box to get the party going in style.
With custom engravings and personalisation, you can turn this into a meaningful gift for loved ones who are in the military, police force, or who are avid hunters or gun enthusiasts.
Prepped and Powder-coated, the custom ammo box can be customised with a personal message, logo, or quote to make special occasions like birthdays and weddings even more special.
Packaged in high quality professionally laser-cut EVA foam for maximum protection whilst storing your gifted items.
Matching Steel tankard and bullet bottle opener
Great groomsman gifts
100% Inert and safe.
These premium 50 cal ammo cans are manufactured to MOD M2A1 specs and have been used by operational British Forces then repurposed by Custom Calibers.
The contents of this particular ammo gift box contains the following:
1 x high-quality Traditional German-style steel tankard.

1 x genuine .50 cal Bullet Beer bottle opener.
1x M2A1 ammo box
Specifications and Dimensions:
50 caliber gift box: (Large): 12"L X 6 1/8"W x 7 3/8"H - Weight: 2.5 kg with gift set inside.
Steel Tankard: Capacity: 480ml, Width: 8.5cm at top & 11cm at base, Depth: 8.5cm, Height 13cm, Weight: 331g, Material: Stainless steel
Made with the highest quality metal, these ammo cans are perfect for long-term storage. Built for toughness and endurance, the premium construction of these steel containers means that your belongings stay safe.