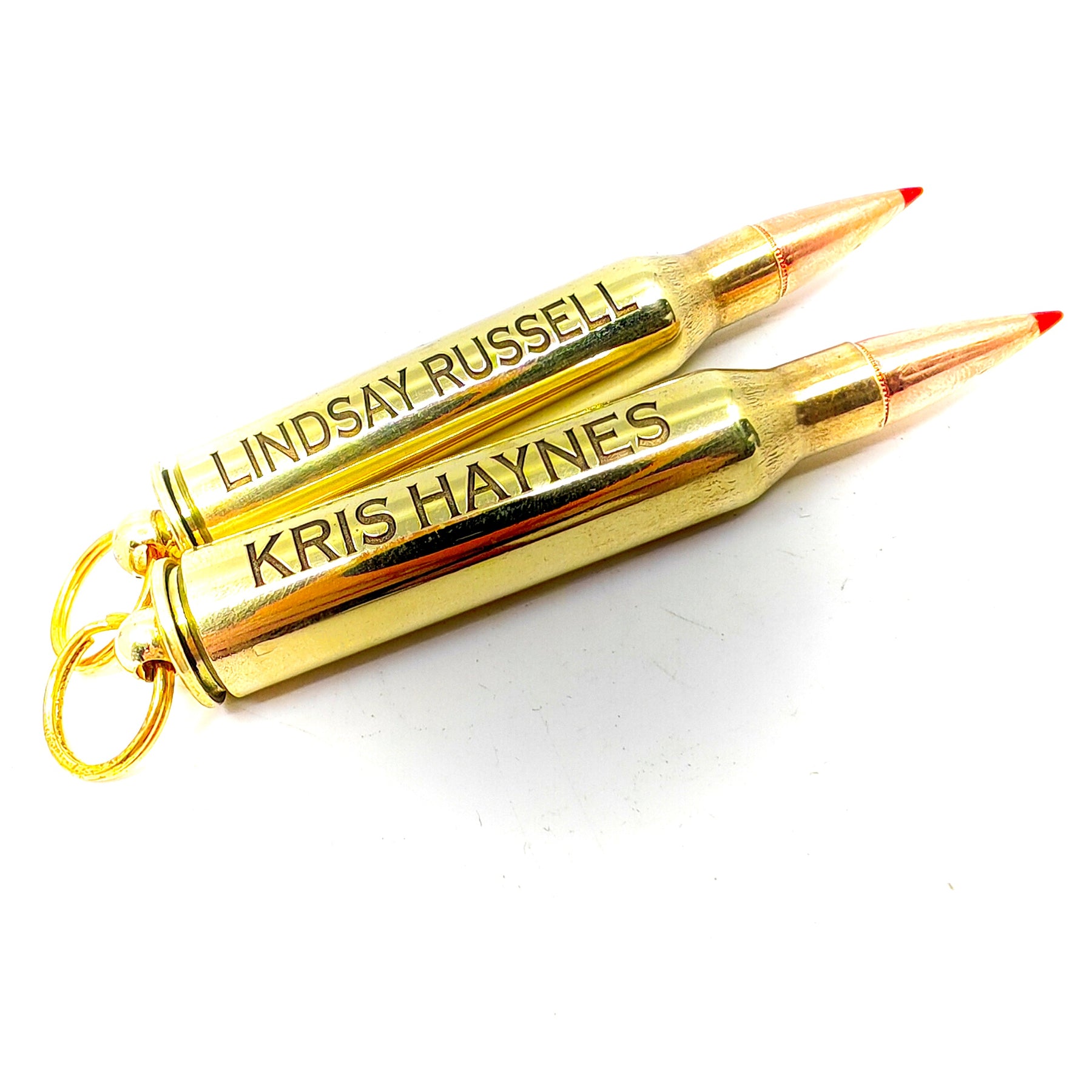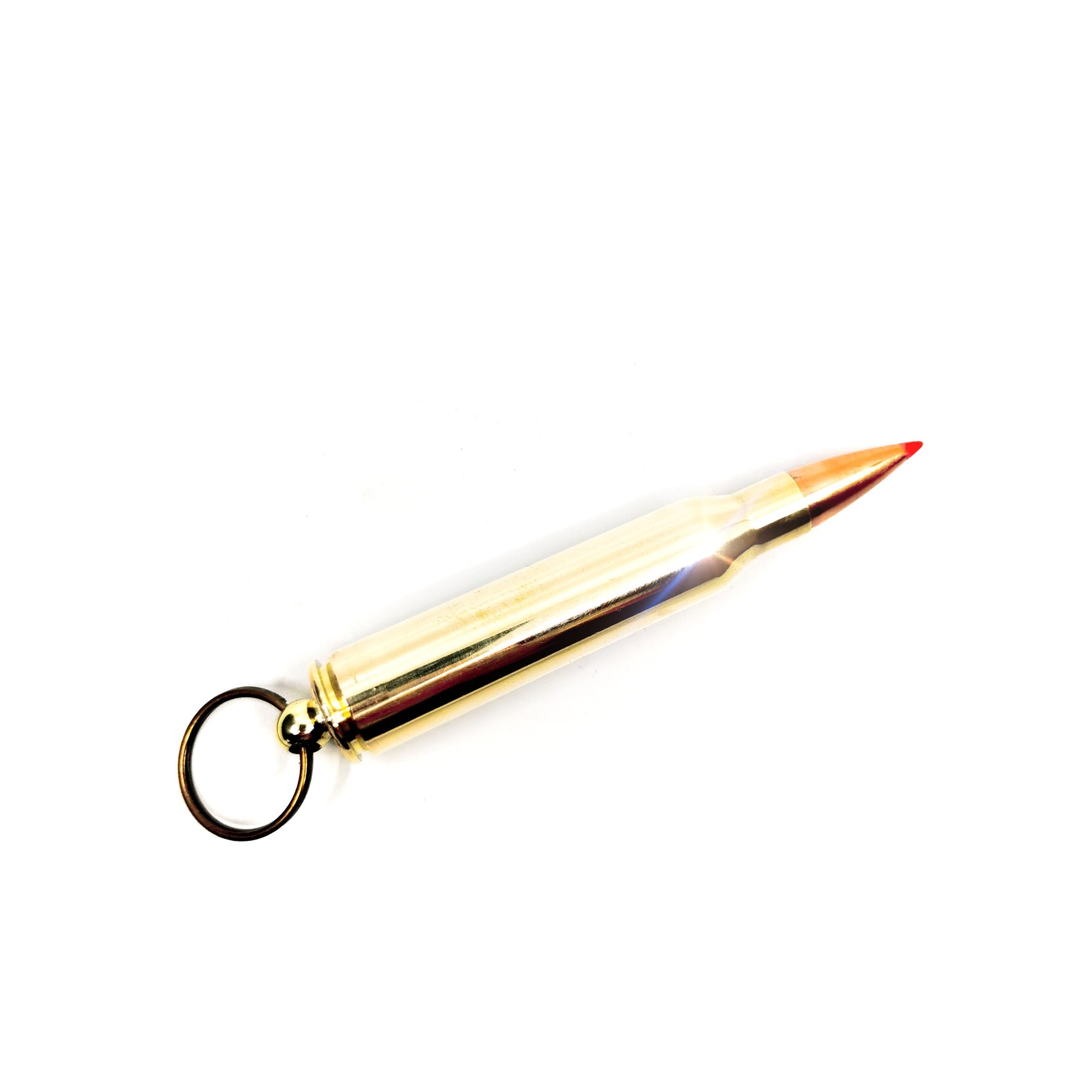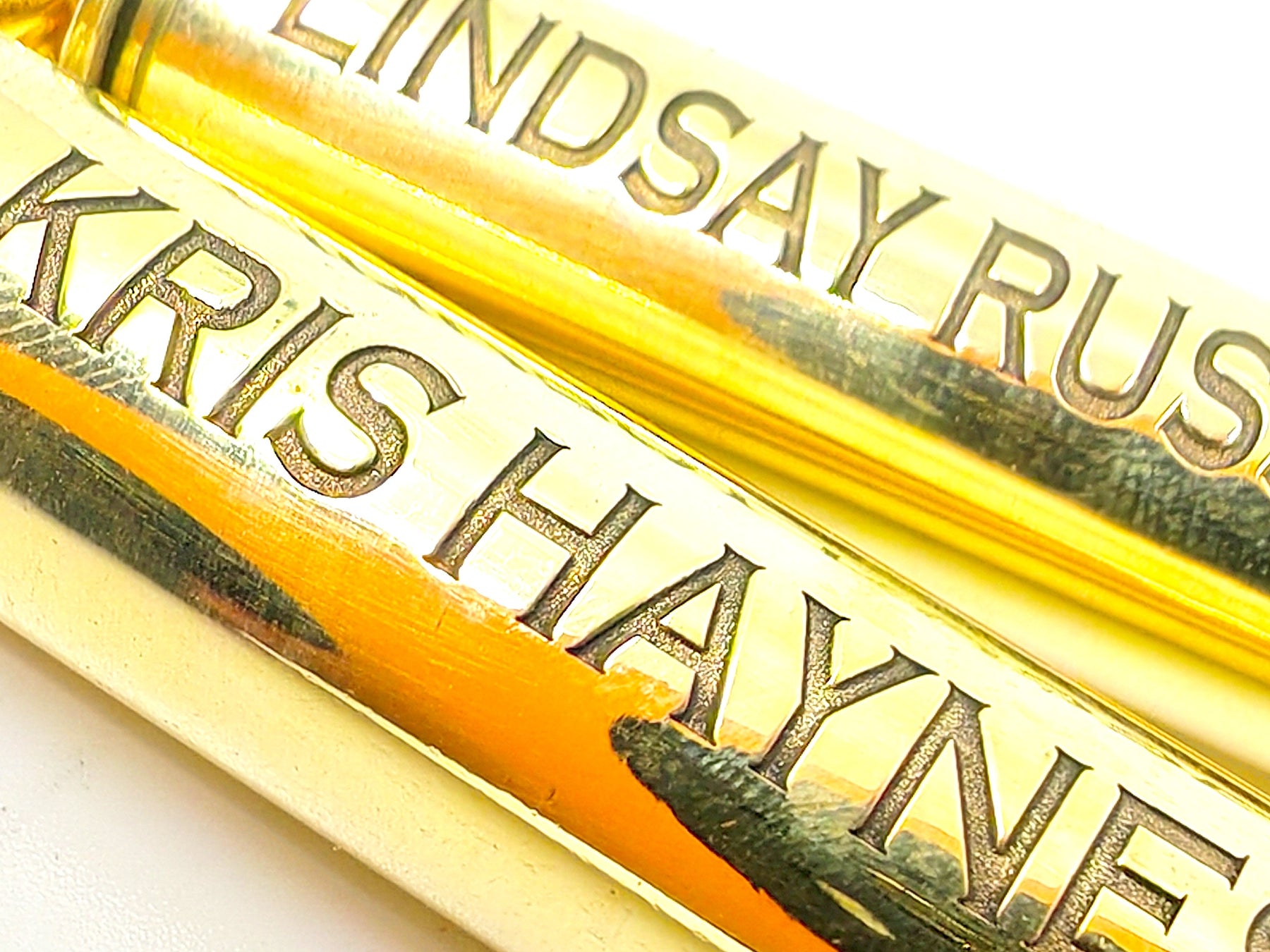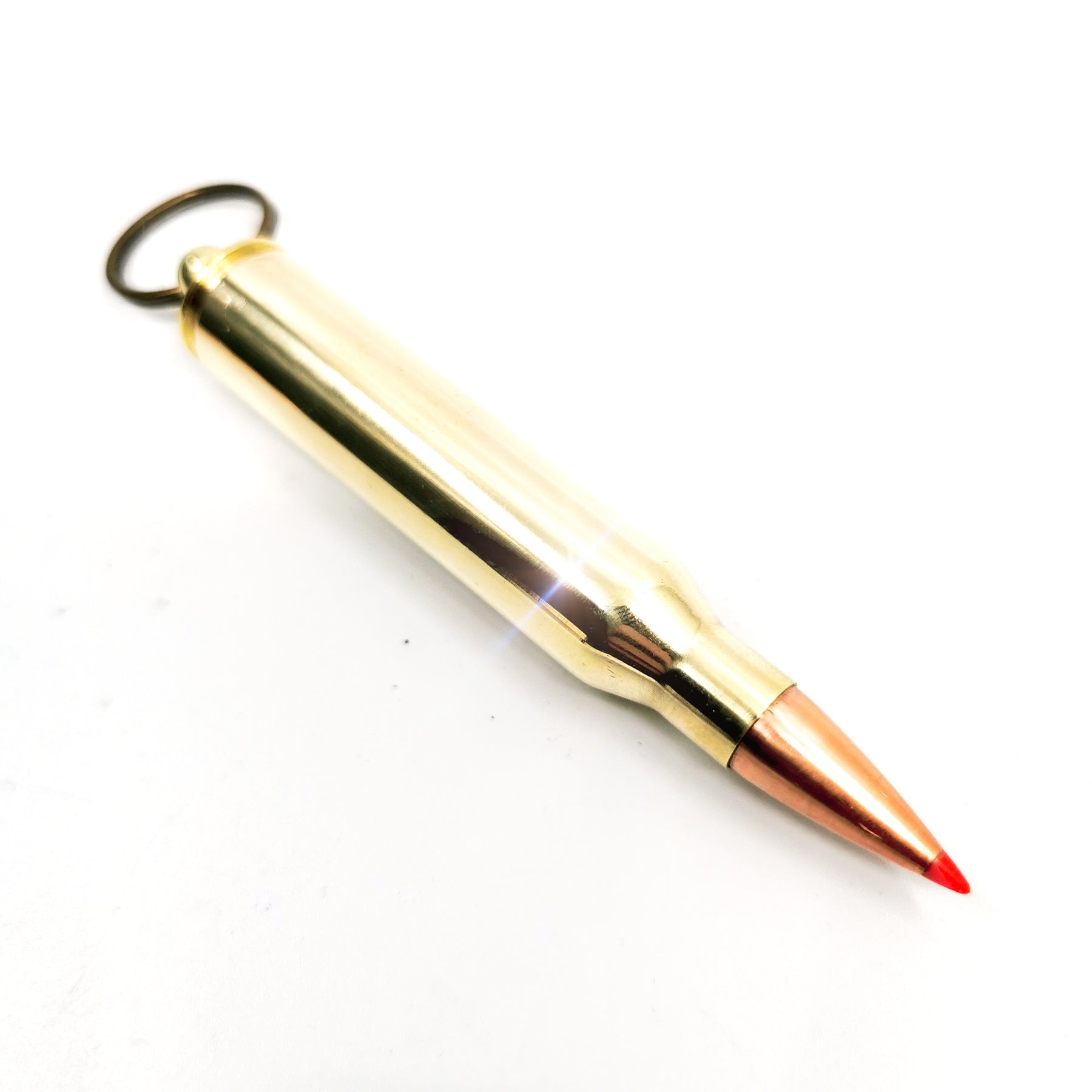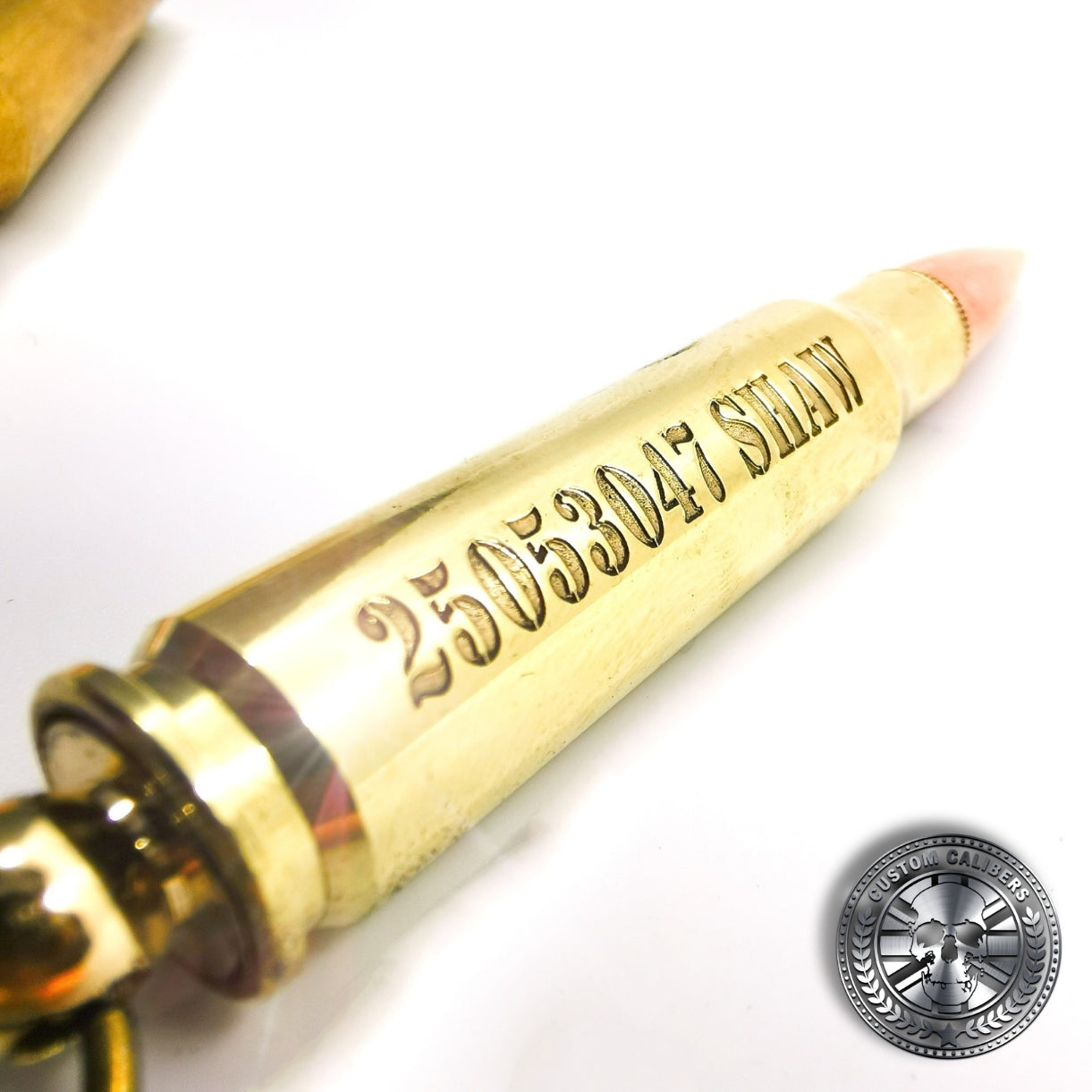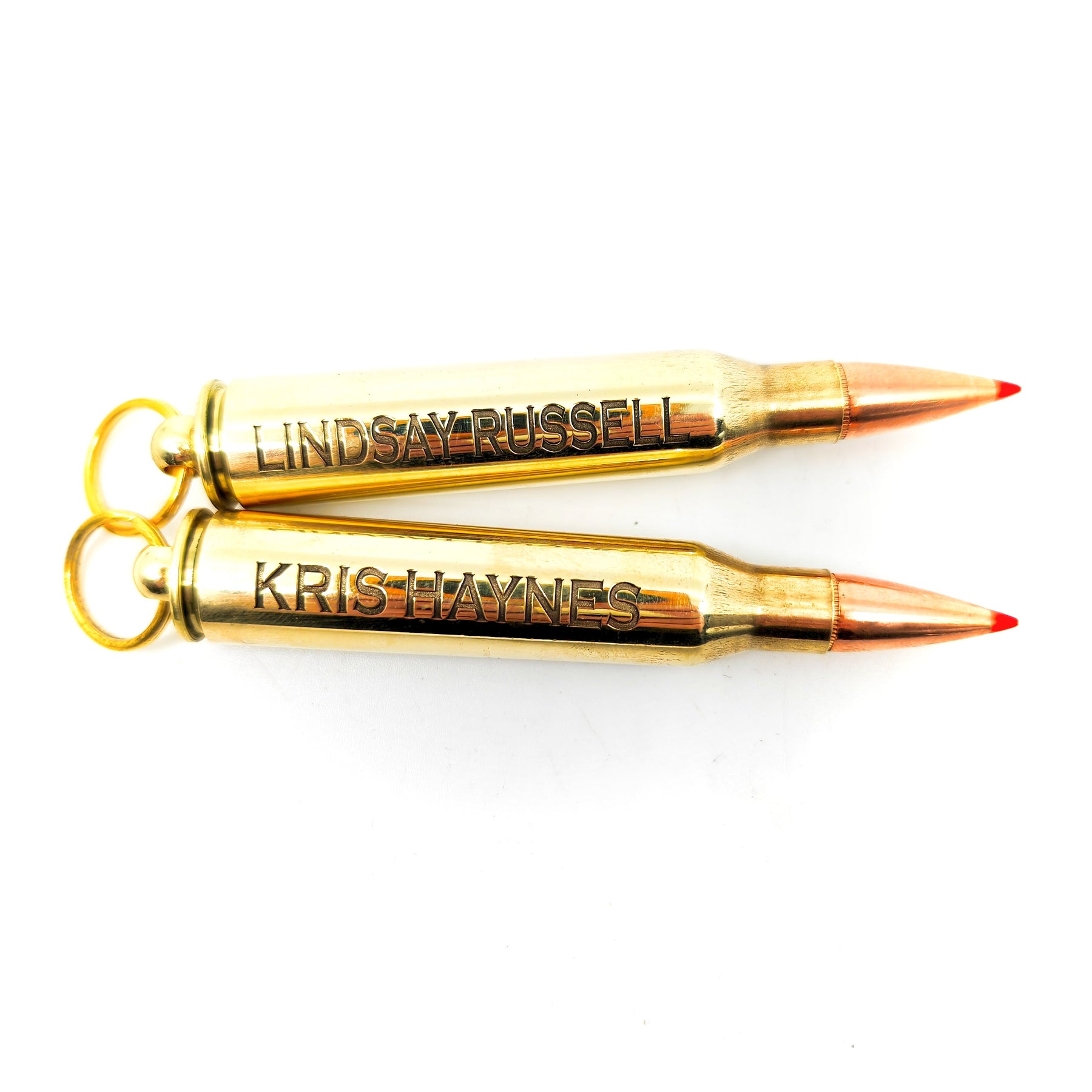 The .338 Lapua Magnum Bullet Key Ring
The production and personalisation for this product can take up to: 3-5 BUSINESS DAYS PROCESSING,
BUSINESS DAYS DO NOT INCLUDE WEEKENDS, PUBLIC HOLIDAYS, OR BANK HOLIDAYS. 
These processing times are a guideline only and may take longer during busy seasons such as Christmas.
Projected shipping times for your region only commence once your order has been dispatched from our workshop.
Processing time + Shipping time = the total time to wait for your order.
Made using genuine .338 Lapua Magnum rounds fired from a live weapon, these key rings are machine cut, polished, and engraved to give it that beautiful look.

Shiny and spectacular, each key ring can be personalized with your friend's name, initials, or a work of your choice to make it extra special.
 
A small, yet meaningful gift, it serves as a great keepsake for friends or loved ones who work in the military, police force, or are avid hunters.


Made from real .338 Lapua Magnum rounds.

100%

Inert and safe

The ammo cans are extremely durable and may feature battle scars
Made using genuine ammo shells
There are NO Live Primers, Powder, or Explosives in these items.
IMPORTANT: Remember these are NOT New but are Combat Fired then Recovered, so contain Blemishes, Scorching & Scratches consistent with their History.